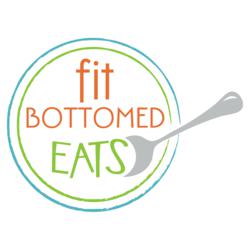 Fit Bottomed Eats is all about being a foodie with a fit booty.
Kansas City, Missouri (PRWEB) January 02, 2013
Everyone loves food. And everyone wants to eat a little healthier—especially this time of year when all those New Year's resolutions are being set. But how does one go about cooking and eating the stuff that tastes good yet supports those healthy goals? And what's the best way to make the most of that hot new ingredient everyone seems to be talking about but is hard to even pronounce, let alone cook with? It's for these reasons (and more!) that Fit Bottomed Girls LLC is launching its third site, http://www.FitBottomedEats.com.
"Our healthy food reviews and recipes were becoming so popular on http://www.FitBottomedGirls.com and http://www.FitBottomedMamas.com that it was a no-brainer to add a food-specific site to our line-up," says Jennipher Walters, co-founder and CEO of Fit Bottomed Girls. "We wanted to bring our same passion and message about being your best and healthiest to the kitchen, in addition to your workouts and family."
Instead of focusing on counting calories in foods or depriving people of the foods they really crave, Fit Bottomed Eats was created to celebrate all kinds of food, bite by bite. Through personal blog posts, food reviews, recipes, giveaways and articles on nutrition, the site wants to help readers figure out how to make the food that's healthy the food you love (and vice versa).
"We have something to feed your belly, no matter if you're a vegetarian, flexitarian, gluten-free, meat-a-saurus and anything and everything in between," says Erin Whitehead, co-founder of Fit Bottomed Girls. "We're all about finding eats that are as healthy as they are yummy. No diet-y cardboard-tasting foods here. As we always say, diet is a four-letter word!"
The new site will also encourage readers to empower themselves in the kitchen and to learn to fall in love (or at least like) with cooking. Many dread cooking or think that it has to take hours to create a really good meal, but when making meals at home, not only can it be fun, but it can also be a super easy way to ensure that the food is truly healthy and fresh. The at-home cook controls what goes in — and what doesn't.
Also, spending just a few minutes in the kitchen with fresh ingredients not only makes it easier to eat healthier, but it also enriches the quality of life. A fact that the co-founders and other writers of Fit Bottomed Girls -- known for loving their dark chocolate, kale, chia seeds and red wine (just not all at once) -- know well!
"I'll admit, we here at Fit Bottomed Girls like to eat good food and drink good wine, so it's fun to really dive into this subject area," Walters says. "As we always say, all good things in moderation!"
About Fit Bottomed Girls
Launched in May 2008, FitBottomedGirls.com features weekday posts with fresh fitness content for real women and girls. The website offers workout DVD reviews, fitness news, new product information, personal accounts of the FBG's exercise endeavors, healthy recipes, workout music suggestions and playlists, and fitness humor. With the slogan of "Keeping a Lid on the Junk in the Trunk," the Fit Bottomed Girls have fun incorporating workouts into their daily lives and hope to inspire other women to embrace an active lifestyle, too. In 2010, Fit Bottomed Girls LLC created Fit Bottomed Mamas to bring a complementary message to healthy parenting and motherhood. FitBottomedEats.com is the third site for the company.