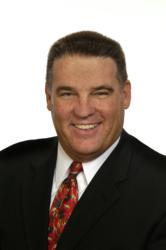 There is a well-known saying that success is 20% what happens and 80% how we react to it. If a business owner is prepared with a fearless plan to attack their market in early 2013 great things will happen
Lone Tree, CO (PRWEB) January 08, 2013
The New Year is upon us and many are more than a little nervous about what impending changes in health care, tax code, etc. will do to the growth potential of businesses. Noted writer, speaker, and growth strategist [Chuck Terry has listed suggestions to make 2013 a great year- if not the best ever.
"First and foremost stop reading the dire predictions of doom and gloom being published in many newspapers these days" says Terry. "If you survived the downturn of 2008-2009 your firm is already lean, mean and well positioned to grow in 2013. Early in the year is the perfect time to move aggressively in the marketplace while the more cautious companies sit on the sidelines wringing their hands waiting until they feel it is safe to jump in the water."
Mr. Terry's suggestions are from an upcoming book entitled "Bold Moves For Bold Sellers" scheduled for release in 2013. The book features 100 tactics for building certainty into the selling process and will also be released as part of a weekly video series in the spring of 2013.
"There is a well-known saying that success is 20% what happens and 80% how we react to it. If a business owner is prepared with a fearless plan to attack their market in early 2013 great things will happen" says Mr. Terry.
Chuck Terry is the President and CEO of Sandler Training and SalesGrowth MD, Inc. in Lone Tree Colorado. Sandler Training provides world class sales training, consulting, hiring assessments, and other services to a wide range of business clients.
Mr. Terry and Sandler Training can be reached at the Training Center in Lone Tree at 9233 Park Meadows Drive. The phone number is 303-734-7161 or they may be contacted on the web at http://www.salesgrowthmd.sandler.com.