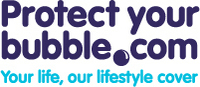 (PRWEB UK) 9 January 2013
Microsoft's first venture into the tablet market, the Surface just recently hit local markets and at almost the same time, Apple has announced a fourth generation iPad with faster processor and better Wi-Fi. Protect Your Bubble, specialty gadget insurance company, takes a look at the pros and cons.
For starters, Microsoft's Surface comes in two models, the Nvidia Tegra-3 running Windows RT and the soon to be released (possibly January) Intel Core i5 model with Windows 8.
Both Surfaces are heavier than the iPad. The RT weight of 1.5lbs is only marginally heavier than the iPad's 1.44lbs, but the Windows 8 Pro model is almost two full pounds.
Screen sizes of 10.6 inches and 1366x768 resolution for the RT and iPad while the Windows 8 Pro has 1920x1080 resolution. The iPad packs 2048x1536 resolution and retina display into the 9.7in display, making for a much crisper picture.
Protect your bubble says if internal storage is the requirement then Surface is the answer. The Windows RT Surface starts at 32GB, twice that of the iPad's entry level amount of 16GB. The Surface also has microSD expansion slots, something the Apple product lacks. The Windows 8 model will start at 64GB of storage as standard. Both Surfaces offer a USB port for peripherals of all sorts, again a place where the iPad falls short.
Costs are relatively equal between the iPad Forth Generation and the RT Surface, at around £499. The Windows 8 model, set to be released soon, is still without a firm cost.
The Microsoft Surface recently became available to buy in John Lewis stores across the UK. This now allows consumers to get a much needed hands on experience of the Surface before buying.
Whether the new Surface measure's up to the iPad ultimately is an individual's decision. Protect your bubble's overview can help that individual make that decision based on needs and wants.
Regardless of which model is selected, it is wise to purchase an insurance plan against theft, accidental damage or as an optional extra loss. There are few things worse than spending over £500 on a new tablet and have it go missing or broken within a short time. Visit Protect your bubble for additional information and a quote. Learn how to protect gadgets with Protect Your Bubble.
Protect your bubble is an online gadget insurance provider, specialising in great value insurance cover for iPhones, Smartphones, iPads, mobile phones, cameras and more. They also offer a variety of other insurance products including travel, pet, motor, excess insurance and more.
Quotes can be obtained for your gadgets via the following URLs:
Tablet Insurance: uk.protectyourbubble.com/tablet-insurance.html
iPad Insurance: uk.protectyourbubble.com/ipad-insurance.html
Mobile Phone Insurance: uk.protectyourbubble.com/gi-mobile-phone-insurance.html
Find Protect your bubble UK on the following social networks:
Facebook: facebook.com/ProtectYourBubble
Twitter: twitter.com/protectyrbubble
YouTube: youtube.com/protectyourbubble