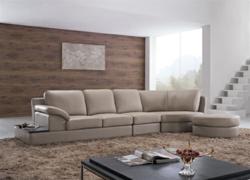 "DefySupply aims to provide the latest furniture trends at the best value," says Brent Gensler DefySupply CEO. "We published this buying guide to help customers make educated purchases when buying contemporary furniture online."
Minneapolis, MN (PRWEB) January 03, 2013
DefySupply, a leading online furniture retailer, is pleased to announce the release of its latest buying guide. Released today, this one-page guide, "The DefySupply Guide for Buying Contemporary Furniture Online," offers advice to customers looking to purchase the latest furniture designs.
The guide was designed specifically for customers looking to buy modern furniture trends without breaking the bank. The guide includes tips for buying furniture, as well as saving money in the process.
Here are a few featured tips:
· Write out a list. Decide what furniture is needed and stick to it. Making a list can help maintain the budget and avoid extraneous purchases.
· Choose a color palate. Pick colors that work with the rest of the house. A boldly colored sectional sofa can make a statement, whereas a neutral color allows for versatile decorating.
· Do some research. Check the dimensions of the sofa before purchase. Make sure the sofa of your dreams fits the space.
"DefySupply aims to provide the latest furniture trends at the best value," says Brent Gensler DefySupply CEO. "This guide was published to help customers make educated purchases when buying contemporary furniture online."
DefySupply has over 4,000 contemporary furniture items available for sale on its website. Currently, the online furniture store is offering 10 percent off all purchases as part of a storewide holiday sale. Customers can use coupon code SNOW to save through January 2, 2013.
To learn more, view the DefySupply Guide for Buying Contemporary Furniture Online.
About DefySupply
DefySupply, headquartered in Minneapolis, is a bridge allowing everyday consumers to buy directly from the world's top manufacturers at a fraction of the cost. Check out DefySupply reviews to read what customers are saying and follow DefySupply on Twitter for daily updates.