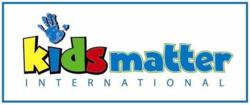 Whether Around the World or Around the Block, Kids Matter.
Southlake, TX (PRWEB) January 02, 2013
Kids Matter International will once again, for the 7th time, hold their annual Black Tie Gala at the Southlake Hilton February 22 at 6:30. Each year KMI holds it's annual banquet to raise funding in support of their global charities, which include the "Around The Block" program that clothes needy children here in North Texas.
The 2013 KMI Gala, Chaired by Becky Cole, will be an exciting affair in the styling's and tastes of Rio de Janeiro. This year's event features the rhythms of the Spazmatics, live and silent auctions and a full casino presented by the Patron Spirits Company. Other sponsors include Texas Nissan, The Southlake Hilton and Pieter Andries Creators of Fine Jewelry.
Tickets are $3,000 for a table of 10 if purchased before the 31st of December 2012 and $3,500 if purchased in 2013. Individual tickets can be purchased for $350. Additionally, discounted room rates are available from the Southlake Hilton. Tickets can be purchased online at http://www.kidsmatterinternational.com or by phone @817-488-7679.
Kids Matter International is a Texas based 501 (c) 3 Not-For-Profit supporting children in crisis here in Texas and around the world.
About the Company:
Kids Matter International is a faith based, not-for-profit 501(c)3 dedicated to serving the needs of disadvantaged children here and around the world. KMI operates or partners with charities and communities in the United States, India, Honduras, United Kingdom and the United Kingdom. Kids Matter International (KMI) was founded in 2006 in the manner that many non-profits do – good people see a need in the community and decide to serve that particular cause. What sets KMI apart is the extent of influence the volunteers and board members have had on the local and international community in just the few short years it has operated. KMI currently has Platinum Partnerships with Boston's the Gourmet Pizza, Buckner International, Texas Nissan, and Kohl's.