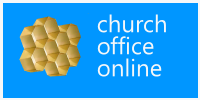 Great church management has great communication as a foundation.
Issaquah WA (PRWEB) January 08, 2013
Communication is one of the top priorities and challenges for today's church. How people communicate has evolved quite a bit in recent years. Gone are the days when announcements on Sunday morning are enough to keep individuals informed. Smart churches are leveraging communication methods and church management software that keeps them connected to their congregation. Text messaging has become the dominate form of real-time communication for the majority of individuals today.
Text messaging is a great way to quickly send a discrete message of approximately 160 characters to a mobile phone in seconds. More people will read/reply to text messages than an email, announcement or recorded message on a phone. This makes it a great tool for emergency notifications, meeting changes, prayer alerts and cancellations.
Great church management has great communication as a foundation. To assist churches in their communication efforts, Church Office Online is proud to announce the availability of text messaging functionality in their church management software at no additional cost. Churches using Church Office Online can now quickly and easily send text messages to specific individuals, ministry groups or their entire congregation. Text messaging is included in all subscriptions for no additional cost and is available now.
Text messaging integrates seamlessly with the church database managed in Church Membership Online. The new text messaging feature enables churches to communicate messages in real time to any group of individuals in their church. Direct integration with existing church databases in Church Membership Online means that only one list of individuals needs to be maintained, saving church administrators and volunteers massive amounts of time.
Text messaging opens up exciting communication avenues that were previously not possible. Phone trees and automated voicemails can be completely replaced, saving churches valuable time and money.
Visit our website to learn more about Church Office Online and our free text messaging solution.
About Church Office Online, LLC.
Church Office Online is a leading online church management software provider. Church Office Online's mission is to provide feature rich, intuitive and inexpensive software to assist religious leaders in managing their churches. Using Church Office Online's church management software, church leaders have increased the effectiveness of their church management while cutting costs.