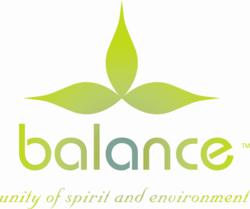 According to Karen Lutz, creator at Changing Poses LLC, all first orders within the contiguous United States will have free Shipping.
Bloomfield Hills, MI (PRWEB) January 09, 2013
Changing Poses LLC is launching the "Balance" line of new concentrated natural cleaners in 12 oz. bottles. All products are produced in an organic facility in the USA. The products maintain the integrity of treatment and massage tables without harming the surfaces. Harsher products have been known to crack the surfaces of massage and treatment tables. Bringing Balance to the tables will keep them safe and clean. Gentle enough to freshen hands, available in both lavender or lemongrass varieties. The essential oils of lavender and tea tree used in the cleaners, have anti-microbial properties and have been used topically for many years, at times treating cuts or insect bites as an example.
Balance products are inspired by the ancient practice of yoga. They are designed to transform the mundane chore of cleaning into an enjoyable experience that delivers the benefits of aromatherapy to awaken the spirit.
The calming effects of lavender essential oil will offer a soothing fragrance, while the lemon variety offers a bit more energetic aroma. Both fragrances are subtle and dissipate in a very brief time, so not to linger. All water used in the products is purified, and all products are biodegradable, non-toxic and bottles are recyclable. All products are PH neutral. Each 12 oz. bottle will make up to a gallon of cleaner. Lift the sprits of those who clean the tables. Once mixed, simply spray and wipe with any lint free cloth. For those who want cleaner pre-mixed, and ready to use please visit: http://balancehome.com/our_shop/ as these options are also available. All first orders placed online with the coupon code: CHIRO, will receive free shipping.
Changing Poses is a Chiropractic family and understands the importance of offering patients a pleasant, clean and relaxing environment. Formed in 2005, the company is female owned and created by a yoga teacher who realized some of the communal yoga mats were being cleaned by harsh awful smelling toxic products. Knowing there had to be a better and safer way to sanitize, Changing Poses began to develop naturally derived cleaners.
Entering into a calm, balanced state of mind can start with a clean foundation. Chiropractors offer this foundation once patients enter the office and move onto a table for treatment.
All inquiries are welcome and will be addressed. Each customer will find personalized service and assistance responsive and attentive to one's needs.