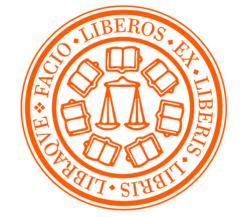 Gun violence is a national epidemic and is of concern to all citizens. As a college president, I felt it was my duty to speak out and encourage a national dialogue on this crucial issue. -Mike Peters, president, St. John's College Santa Fe
Santa Fe, NM (PRWEB) January 10, 2013
Mike Peters, president of St. John's College in Santa Fe, has joined over 170 college and university presidents from across the country in signing an open letter to national policy leaders regarding gun safety legislation. Presidents Lawrence M. Schall of Oglethorpe University and Elizabeth Kiss of Agnes Scott College, both in Atlanta, Georgia, started the initiative in response to the shootings at Sandy Hook Elementary School in Connecticut. The letter calls for opposing legislation allowing guns on college and university campuses, ending the gun-show loopholes, reinstating the ban on military-style semi-automatic assault weapons along with high-capacity ammunition magazines, and requiring consumer safety standards for all guns.
"Gun violence is a national epidemic and is of concern to all citizens," said Mike Peters, President of St. John's College. "As a college president, I felt it was my duty to speak out and encourage a national dialogue on this crucial issue."
St. John's support of this initiative is of considerable relevance as President Peters is well acquainted with the power, responsibility, and consequences that come with use of weapons. Mr. Peters served for over 27 years in the U.S. Army, retiring as a colonel. Amongst other positions, his military career included his service as a platoon leader in Vietnam; an assistant professor of economics at West Point; a Soviet military specialist, including duty as an attaché in Moscow; an executive assistant in the office of the Chairman of the Joint Chiefs of Staff; and a battalion commander in the Army Special Operations Command with deployments to Panama and Saudi Arabia. He concluded his military career as the Chief of Staff at the United States Military Academy at West Point. Prior to assuming the presidency of St. John's in January 2005, Mr. Peters was the Executive Vice President of the Council on Foreign Relations in New York City.
CONTACT
Gabe Gomez
505 660 1616
ggomez (at) sjcsf (dot) edu
or
Jennifer Hobson
JLH Media
505 603 8643
Jennifer( (at) jlhmedia (dot)com
St. John's College, a co-ed four-year liberal arts college with campuses in Annapolis, Md. and Santa Fe, N.M., offers small discussion-based classes and a distinctive curriculum based on the foundational texts of the Western tradition. All students undertake a unified and multidisciplinary program, reading and discussing classic works of philosophy, literature, theology, history, political science, economics, mathematics, astronomy, physics, biology, and music. In this vibrant learning community, faculty members, known as tutors, do not lecture and are not segregated into departments, but instead learn with and guide their students as they read and discuss these foundational texts in small, seminar-style classes. The college also offers graduate-level programs based on these same principles. St. John's has no religious affiliation and is the third oldest college in the country.