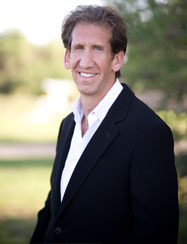 Clearwater, FL (PRWEB) January 02, 2013
Stephen Kobernick, DDS, provides a variety of procedures designed to treat patients for dental issues. One of the most advanced treatments is the Laser Assisted New Attachment Procedure or LANAP laser dental treatment. The FDA has cleared this laser protocol for dental procedures. The laser being used is the PerioLase MVP-7, which implements wavelengths that are very particular and selective. These wavelengths only affect the bacteria and tissue that are actually diseased. The healthy tissue is left behind, which helps prevent recession. In addition, pain is minimized through biostimulation and the body is able to heal itself more quickly. It provides measureable results for gum disease treatment.
The LANAP gum disease treatment begins with the dentist measuring the depths of the periodontal pockets with a probe. The laser is then used to eradicate the bacteria and remove the diseased gum tissue. While the roots are exposed, the calculus that has accumulated below the gum line is removed using ultrasonic scalers. The laser is again utilized to help the gums clot, creating a seal against the roots of the teeth.
Those who suffer from periodontal disease number in the millions and many with the disease do not go in for treatment. No matter the reason for putting it off, having additional gum disease treatment options available should encourage more people to get the treatment they really need. In addition to serious dental problems, gum disease has also been linked to many serious health issues such as pancreatic cancer, stroke and diabetes. Maintaining good oral health can help improve overall health.
The LANAP laser dental treatment is the only FDA cleared laser protocol for dental procedures and should only be used by certified dental professionals. Dr. Kobernick has joined the one percent of dental professionals that are fully certified and he utilizes the LANAP procedure to treat patients from across the state. More information about LANAP and the effects of gum disease can be found at http://www.clearwater-periodontist.com.
The Art of Periodontics is a periodontal practice offering patients personalized dental care in implant dentistry for Clearwater, Florida. Dr. Stephen Kobernick received his Bachelor of Science from University of Delaware in 1984; his Doctorate of Dental Surgery from University of Maryland School of Dentistry in 1988; a Certificate of Periodontics and Implantology from University of Alabama School of Dentistry in 1990; and completed extensive training at the Institute of Advanced Laser Dentistry. Dr. Kobernick is part of the one percent of dental professionals offering the FDA cleared laser procedure for gum disease and periodontal treatment. To learn more about Dr. Kobernick and his dental services visit his website at http://www.clearwater-periodontist.com and call (727) 386-7092.