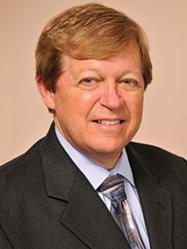 When patients receive this treatment, they have increased self-confidence and realize it's easier to take care of straight teeth
Los Angeles, CA (PRWEB) January 07, 2013
While Dr. Les Latner of Westside Dental Associates will not be able to help with weight loss resolutions in 2013, he will be able to provide a new smile in just six months to patients in the Los Angeles area after completing his continuing education in Six Month Smiles. This revolutionary orthodontic treatment uses clear brackets and tooth-colored wires instead of traditional metal braces and can give patients a straighter smile in only six months. Traditional braces straighten teeth in an average 12-18 months.
While most New Year resolutions will consist of shedding a few pounds, several individuals will be thinking more comprehensively about their health, including a new smile. Studies have shown that poor oral health is linked to gum disease and, in some situations, cardiovascular disease. Latner would like to see an increase in dental health and has chosen a treatment that uses less time to achieve that goal.
"I have helped several patients achieve that bright, healthy smile they are looking for in just six months," Latner states. "When patients receive this treatment, they have increased self-confidence and realize it's easier to take care of straight teeth."
After continuing his education in Six Month Smiles, Latner is now certified to provide this outstanding orthodontic treatment to patients who desire straight teeth in a shorter period of time. This time frame works perfectly for those who have an upcoming event such as a wedding, job change, etc. Patients also enjoy the clear brackets and tooth-colored wiring that helps mask this treatment.
About Dr. Les Latner
Dr. Latner graduated from the Washington University-St. Louis, School of Dental Medicine and completed a two year residency at Children's Hospital Los Angeles. But his true passion lies in general dentistry. Dr. Latner is one of fewer than 10 dentists who've achieved both accreditation in the American Academy of Cosmetic Dentistry and Mastership in the Academy of General Dentistry. Also, he has served on the Board of Directors of the American Academy of Cosmetic Dentistry, is a clinical assistant professor at the UCLA School of Dentistry, lectures regularly on esthetic dentistry, and has authored an article published in the Journal of the American College of Dentists. Fittingly, the sports-loving dentist was officially recognized by the Sports Dentistry Commission for the World Cup in 1994, and was a presenter at the 1986 Academy for Sports Dentistry National Symposium.