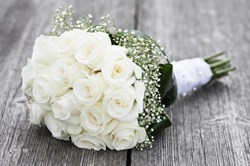 Couples spend time and energy planning their wedding day, just as much time and energy should go into planning a pregnancy
Auburn Hills, MI (PRWEB) January 11, 2013
Couples spend time and energy planning their wedding day, just as much time and energy should go into planning a pregnancy. Optimizing the mother's health before she is pregnant is very important. Healthy babies start by being healthy before conception. "We hope you'll start planning for pregnancy as soon as you begin to have thoughts about having a baby. Scheduling a preconception visit with Women's Excellence in Obstetrics & Gynecology or Women's Excellence in Midwifery for preconception care will help prepare women before they are pregnant," states Borowski. Getting proper preconception care can help a women achieve pregnancy more easily. The baby's organs start to develop before the mother knows she is pregnant. As this is a critical phase of development, stopping or changing medications that can cause harm to a growing baby, can prevent complications during the pregnancy. Taking a prenatal vitamin with folic acid and eating a healthy diet can greatly impact the baby's development.
Tracie Achrem and Chris Borowski are Certified Nurse Midwives at Women's Excellence in Midwifery and they are pleased to provide the personalized care experience that women are looking for. "We are given the opportunity to get to know our clients very well, we can discuss any concerns they may have and keep them healthy," says Achrem.
RSC Productions, Inc. will hold their 2013 Winter Bridal Celebrations Show at The Palace on Sunday, January 13, 2013 from noon to 5 p.m. Tickets at $8 in advance go on sale this Friday, November 9 at 10 a.m. at Palacenet.com, The Palace Box Office and all Ticketmaster locations, including The Palace Locker Room Store at Great Lakes Crossing. Tickets will be $10 the day of the show. Children 12 and under are admitted free.
Founded by Dr. Jonathan Zaidan, Women's Excellence in Midwifery is focused on providing a personalized approach to women's health and pregnancy with one-on-one, family-based care. The CNMs of Women's Excellence in Midwifery offer a holistic approach in the natural process of birth and minimize unnecessary interventions. Tracie Achrem and Chris Borowski are educated specialists in the "art" of normal labor and birth and view pregnancy as one of the most important events in a woman's life. The CNMs of Women's Excellence in Midwifery deliver at Crittenton Hospital in Rochester, MI. Visit them at http://www.centerofmidwifery.com.