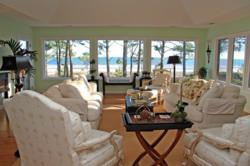 Hilton Head Island, SC (PRWEB) January 07, 2013
Hilton Head Island has emerged as one of the top destinations throughout the country for a memorable holiday during the upcoming New Year break. According to the island's top Hilton Head island rental service providers Destination Vacation, the series of events planned for the month of January has been a major attraction for the travelers. This island has the reputation of being among the most happening family vacation destinations with some of the most exotic beaches, sprawling golf courses, and plenty of adventure sport facilities. In addition to these universal attractions, the tourists visiting the island during the upcoming New Year vacation would also be able to witness a series of exciting events. The highly sought after Hilton Head Island based holiday rental properties provider Destination Vacatio n has informed that these added attractions may lead to a record number of tourists visiting Hilton Head in January, 2013.
The month of January promises plenty to the visitors, irrespective of their interests. The Coastal Discovery Museum would be hosting 'Star Night' on the 10th of January. This extraordinary program will be an enthralling presentation on stars and different other objects of interest in the winter sky. A two and half hour trip around the Pinckney Island Forest Preserve would be organized by Waterway Excursion on the 12th of January. The Freedom of Futbol Expression soccer tournament would also take place on the same day. Music lovers can spend a memorable evening enjoying Hilton Head Symphony Orchestra on the 13th at the First Presbyterian Church. Some other top events in Hilton Head Island during the month include 13th Annual Low Country Home & Garden Show, Family Storytelling with Judy Sima, Snow Day, Hilton Head Island Wine & Food Festival, and much more.
Since many years, Destination Vacation has been one of the most popular rental property providers in Hilton Head Island. Destination Vacation is a team of travel fanatics with a thorough understanding of what modern day travelers expect and deserve. A large variety of vacation rentals is presently being offered by the company for all types of budgets. Discussion their preparations for the upcoming holiday season, a senior spokesperson from Destination Vacation said, "Things really look very promising for tourism as we are expecting a record number of visitors for this year's New Year holidays. We feel that the events like Waterway Excursion, Symphony Orchestra, Snow Day, etc. have played a major role behind this. Our preparations are on, and we have some excellent surprises in store for all our guests".
About the Company: Destination Vacation is a popular Hilton Head Island vacation rental properties provider. The company is offering a memorable holidaying experience in this beautiful island during the upcoming New Year break with amazing facilities and great price.
Contact:
Website: http://www.destinationvacationhhi.com
Email: info(at)destinationvacationhhi(dot)com
Local - (843)785-7774
Toll Free - 877-TRIP-2HH (877-874-7244)
Fax - (843)785-7754