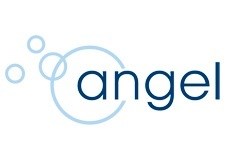 Thanks to new business wins and the continued support of our customers, our fundraising total has skyrocketed, far exceeding our initial expectations.
(PRWEB UK) 9 January 2013
Angel Springs' customers have helped to raise thousands of pounds for children's charity Make-A-Wish UK.
In just three months, the water cooler company has donated more than £10,000 to the charity, thanks to a new customer loyalty scheme.
For every water bottle sold or water cooler rented, Angel Springs makes a cash donation to the charity.
At its current rate, Angel Springs wins around 1,000 new customers each month, each contributing to the total raised for Make-A-Wish UK. With more than 35,000 customers currently on board, the water cooler firm expects to raise more than £35,000 for the charity within the first year of the initiative.
Since the customer loyalty scheme launched, Make-A-Wish UK has been Angel Springs' designated charity partner.
Established in 1986, the Make-A-Wish Foundation UK treats children living with life-threatening and life-limiting conditions, by making their wishes come true.
The charity has, so far, granted more than 8,300 wishes. Previous dream experiences include trips to Disneyland and chances to meet celebrities.
Angel Springs staff have already raised extra funds for Make A Wish by taking part in a gruelling Iron Man competition, and the Great North Run.
Now, the firm plans to roll out a wider fundraising programme, to maximise donations and raise awareness of the charity's work with terminally ill children.
John Murphy, Angel Springs' commercial director, said: "We very much support the charity's cause, so when we launched this initiative we hoped that we could raise a significant sum.
"However, thanks to new business wins and the continued support of our customers, our fundraising total has skyrocketed, far exceeding our initial expectations.
"Naturally, we're extremely pleased – but this is only the first step. Our partnership with Make-A-Wish is a long-term commitment, and we'll continue working hard to raise awareness of the fantastic work it does.
"We'd like to say a big 'thank you' to our customers. By buying water bottles and renting water coolers, they've made a difference in the lives of children facing life-threatening conditions."
Angel Springs boasts a long history of charity work. Previously, the firm has supported hospices, animal sanctuaries, and a cancer charity – amongst other good causes.
For more information about Angel Springs' charity work, and its water cooler range, visit http://www.angelsprings.com/
ENDS
Notes to Editors:
Angel Springs (http://www.angelsprings.com) is the longest-running water cooler company in the UK, supplying customers with fresh spring water, water coolers and water boilers for 23 years. The company employs 200 staff and is committed to working and developing successful relationships with local community groups, charities and businesses across the UK.
Make-A-Wish
Make-A-Wish Foundation UK grants wishes to children and young people fighting life-threatening conditions. Since being established in the UK in 1986, the charity has granted over 8,300 wishes.