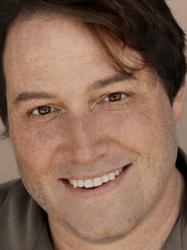 Seattle, WA (PRWEB) January 02, 2013
Heading into 2013, one reality has emerged more clearly than ever out of the chaos of the Holiday Season: customer service and the overall customer experience truly define what customers and prospective customers think about a business (and whether or not they choose to return), for B2B and B2C companies alike.
For the New Year, Micah Solomon, one of today's leading business keynote speakers, authors, and consultants on customer service and the customer experience, announces new keynote speech titles that apply his renowned insights, principles, and strategies to business growth in any industry (from hospitality to heavy manufacturing, from retail to information services, from the automotive industry to legal services and law practice, to healthcare and hospitals, and more).
Solomon will now offer four new powerful keynote speeches for businesses looking to grow and prosper with today's new breed of customers. In his "High-Tech, High-Touch Customer Service" speech, based on his latest bestseller, Micah Solomon explains how to build customers for life in this age of social media, self-service, global competition, and endless distractions. This keynote Includes hands-on experience, best practices, and culture-building insight from Apple, Google, The Ritz-Carlton, Zappos, Four Seasons, and more.
In his new "Marketing on a Digital Island" presentation, Solomon explains how to harvest the value of customer loyalty in a world where everyone knows everyone--online and off. Solomon explains why old-style marketing doesn't work anymore, and instructs conference and company participants how to take advantage of the connectivity revolution and spark a great conversation about your brand in the digitally connected world.
In his classic keynote, "Exceptional Service, Exceptional Profit," Micah reveals the secrets of building a truly Five-Star Customer Service organization. This keynote includes the classic tenets – delivered in a very practical manner – of hospitality, service, and building a culture to support them – based on the #1 bestselling book Micah wrote in collaboration with the creators of the modern-day Ritz-Carlton.
Finally, Solomon is now offering his unique "The Heart of Hospitality" conference keynote presentation, covering the past, present and future of delivering extraordinary guest service in hotels and foodservice.
Solomon also offers customized content designed to match the specific needs of an event or organization. And all presentation topics are also available in extended form, as a half-day, interactive workshop. Micah Solomon travels worldwide as well as throughout the United States to give business keynote speeches and workshops.
About Micah Solomon:
Micah Solomon is one of today's top business keynote speakers, authors, and hands-on consultant on the customer experience, customer service, 21st-century marketing, company culture, and social (and antisocial!) media.
His expertise has been featured in NBC, ABC, CBS, and FOX television programming, as well as in Harvard Business Review, Forbes,FastCompany, Inc. Magazine, Bloomberg BusinessWeek, TheWashington Post, and elsewhere.
Micah is a successful entrepreneur and business leader himself in a variety of fields: from building industry-leading brands in manufacturing and entertainment to investing in technology behind Apple's Siri.
Micah's contribution to your industry conference or internal event can be in the form of a keynote speech, half-day interactive workshop, or remote webinar.
Learn more: http://www.micahsolomon.com or via telephone: 484-343-5881 or email: micah(at)micahsolomon(dot)com