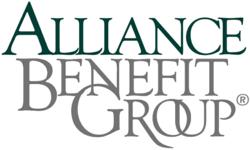 Albert Lea, Minnesota (PRWEB) January 04, 2013
The November-December 2012 issue of PLANADVISER magazine showcases the publication's list of Top 100 Retirement Plan Advisers for 2013. Among the ranks, Alliance Benefit Group Financial Services, Corp. (ABGFS) headquartered in Albert Lea, MN with satellite offices in Eden Prairie MN, Des Moines IA, and Kansas City, MO.
According to a 2011 study at UCLA Anderson School of Management (The Retirement Advisor University Study 2011), there are over 300,000 financial advisers in the United States. Of those, only 5,000 advisers have significant retirement plan business.
ABGFS is the only Minnesota-based retirement plan adviser to make the 2013 list and one of just six firms recognized by PLANSPONSOR in the immediate eight-state region including Minnesota, Iowa, Wisconsin, North Dakota, South Dakota, Nebraska, Missouri, and Kansas.
ABGFS CEO Brad Arends is proud of his adviser team. "We are honored that our clients value our fiduciary investment consulting services enough to nominate us for this prestigious award. Our service model of focusing on participant retirement readiness, investment education, and personalized service is working," Arends stated.
ABGFS is a full-service employee benefits firm. Consulting services include retirement plan design and fiduciary investment advice, as well as health and welfare services. The firm is part of a national network of independently-owned employee benefits administration and consulting firms. Collectively, Alliance Benefit Group provides service to over 13,000 benefit plans representing more than $38 billion in assets and approximately 1 million plan participants.