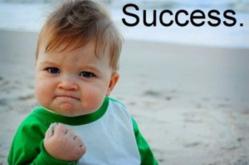 Success doesn't come easy, you have to push through the obstacles, then you will be rewarded
Raleigh, North Carolina (PRWEB) January 09, 2013
Imaginovation is commemorating its one year span of dedication, perseverance, hard work, and creative thinking. Beginning in November 2011, Imaginovation proved itself in the industry by working with over 30 customers from many different industries nationwide. It did this by partnering up with online development communities and other companies to increase growth potential and brand awareness in the local and national scene. The company has quickly become one of the most growing Raleigh web design companies in the 2011-2012 fiscal year. Due to their team's strong experience in a wide variety of services such as creative web design & development, software development, and Internet marketing & SEO; they have acquired numerous clients nationwide. Furthermore, the company's dedication to customer service has been a catalyst for growth and customer retention.
Imaginovation is expected to continue to grow even in this competitive market and unsound economy. The one year struggle has made Imaginovation not only work harder, but pushed them to think outside the box. Chief Marketing Officer, Michael Georgiou states "our team's creative thinking, expertise, and hard work has given us the ability to overcome the one year obstacle as a startup company, which has not only propelled Imaginovation into the second year, but has made the company one of the most successful web design startups in the Raleigh/Durham area".
They are planning to release a special discount in Q1 2013 to celebrate their one year anniversary as a web design and software company. You can check out their website for the discount at http://www.imaginovation.net or contact Imaginovation at sales(at)imaginovation(dot)net if want to learn more about their products and services.