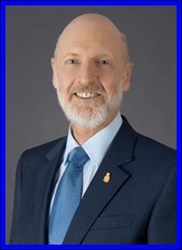 If you aren't driving your bus then who is - and where are they taking you?
Toronto, Ontario, Canada (PRWEB) January 07, 2013
People want results in their lives. Getting results means changing behavior. Changing behavior means changing beliefs and attitudes. Transformational Learning Solutions has been using neuro-linguistic programming techniques to help clients change their beliefs and attitudes, change their behaviors, and get results for its clients in the Toronto area for the past year.
Now, Transformational Learning Solutions is pleased to announce the start of its complimentary Daily Living workshop series for people who want to take more control of their lives and make changes. Each complimentary Daily Living workshop will deal with a specific topic. It will help people make several changes during the workshops and provide them with several practical and proven techniques that they can use to continue to make changes in their lives.
If you are interested in learning more about the complimentary Daily Living workshop series visit http://www.tlsolutions.ca and go to the upcoming events page; or contact Gregg Hannah at +1 647 988 4734 for more information
About Transformational Learning Solutions
Transformational Learning Solutions specializes in Neuro-Linguistic Programming to help individuals and businesses make the changes they desire. It provides one-on-one coaching, business coaching, complimentary workshops, and paid seminars and courses. It is an approved Institute of the American Board of Hypnotherapy and offers professional hypnotherapist services and courses for professional hypnotherapist certification. It is one of less than 400 world-wide certified as Language and Behavior Profile Analysis consultants and is also certified to offer Language and Behavior Profile Analysis Practitioner and Master Practitioner consultant certification courses