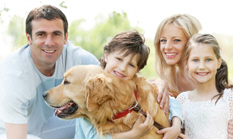 We take great pride in excellent customer service. People appreciate how rapidly they receive their orders and that there is always a friendly voice at the other end of our hotline
San Diego, CA (PRWEB) January 01, 2013
When clinic director and CEO of Ecology Health Center, Pamela Nathan L.Ac., B.A., first launched crohns.net it was in the very early years of e-commerce and selling vitamins and supplements on line. In fact, Nathan started her first website as a hobby. She had recently met Jordan Rubin, founder of the successful and thriving Garden of Life, manufacturer of over three hundred different supplements. So impressed by his recovery from Crohn's disease using HSO Probiotics, Pamela created a single web page that, using simplistic shopping techniques, offered the one product available at that time, Primal Defense Regular 90 caps. Probiotics were hardly known at that time and the thought of using natural methods to control the devastating symptoms associated with Crohn's disease was unheard of.
Crohns.net has evolved from selling only one product to having an inventory of over 300 supplements, all hand picked by Nathan, which are the ones that she has successfully used in her private practice as a licensed acupuncturist in clinical practice in California. She has added a wide array of stool tests to give her clients alternative ways of evaluating the true nature of their digestive complaints, without subjecting themselves to invasive methods.
To celebrate their 15 years of providing excellent customer service, Crohns.net has completely revamped their website. They have a new look and feel, a new and updated shopping cart that makes shopping there that much easier, a slew of restructured educational pages that are far easier to access now, and to top it all, they have started a new Point Award Club option that gives customers further discounts on their already discounted product line.
"There were times that I nearly lost my business," Nathan says, "Just gobbled up by huge corporations with deep pockets to finance their marketing budgets. But we have survived and are growing stronger every day."
Nathan adds: "We take great pride in excellent customer service. People appreciate how rapidly they receive their orders and that there is always a friendly voice at the other end of our hotline - Monday through Friday - to answer questions about literally anything to do with their digestive health. We offer unconditional on-line support to everyone who purchases products from us. So if an individual is unsure of what combination of supplements to use, we can help them make sound and healthy choices."
They offer specials and rewards on a regular basis. They are offering all PRWEB readers a discount over the Holiday season. The coupon code is CPNMIV5 to receive $3 discount on all orders at their new site http://www.crohns.net