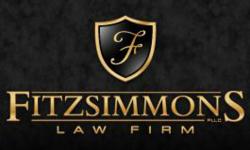 Wheeling, WV (PRWEB) January 02, 2013
On November 16, 2012, ESPN's Outside the Lines featured the professional opinions of West Virginia Personal Injury Attorney Bob Fitzsimmons as he was called upon to supplement and explain the show's chosen focus: football-related head injuries. The program highlighted the timing of the NFL's knowledge of the hazards and dangers of football-related brain damage and disability. The investigative nature of the ESPN piece used one of Fitzsimmons' past cases (Case No. 05-2386; Richmond, Virginia; United States Court of Appeals, Fourth Circuit) as evidence that the NFL, through its pension board - composed in part by owner representatives and a representative of the commissioner, knew as early as 1999 that football-related head trauma could cause permanent and disabling brain injury.
More than a decade ago, Attorney Bob Fitzsimmons represented Pittsburgh Steeler Hall of Famer Mike Webster in the filing of his disability claim with the NFL's Pension Board, seeking permanent and total disability benefits. The NFL Pension Board found in 1999 that Mike Webster was permanently disabled from football-related head trauma but denied his claim to make it retroactive to the date of his retirement in 1991. The retroactive award was ultimately given in a lawsuit filed in Federal Court, Case 05-2386, against the NFL's Pension Board. The NFL filed an appeal of the decision in the Fourth Circuit Court of Appeals and lost again.
As ESPN reported in their article "Mixed Messages on Brain Injuries," of significance was the NFL's acknowledgement that football-related head trauma caused "Iron Mike" Webster's permanent brain damage which was supported by four different physicians – all of whom were employed by the Fitzsimmons Law Firm on Webster's behalf. Of even greater significance was the opinion of the NFL's own "independent medical examiner," a renowned neurologist, Michael Westbrook M.D. from Cleveland, Ohio, who concurred with all four of Webster's doctors, as again reported by ESPN.
Fitzsimmons helped Webster tackle his disability claim with the NFL in 1999; however, it took ten more years before the NFL publicly acknowledged the relationship between repeated head trauma and the physical activities associated with the sport of football. In 2009, the NFL finally admitted publicly what its Pension Board had determined a decade earlier: that football-related activities can lead to permanent brain damage and injury. Fortunately, the Pension Board refused to make the permanent disability award retroactive to Webster's retirement date, thus providing a forum in a Federal lawsuit and appeal (Case 05-2386, held in the U.S. Court of Appeals, Fourth Circuit) where the relationship between contact sport concussions and permanent brain injury became a movement that is now an accepted fact by all.
Now a co-director of the Brain Injury Research Institute at NorthShore University Hospitals in Chicago, Illinois, it was Attorney Fitzsimmons' representation of the NFL's center, Mike Webster, and Dr. Bennet Omalu's discovery in 2002 of CTE (Chronic Traumatic Encephalopathy) from the brain autopsy slides of Mike Webster which propelled the issue of concussions in contact sports into the national spotlight. Unfortunately, Iron Mike was not able to enjoy his full victory against the NFL, having passed in 2002. Nonetheless, Iron Mike's wish to see his case through because he knew it would provide help to many people in future years was successfully pursued in Federal Court (Case 05-2386). This fight is being carried on today through the research efforts of the Brain Injury Research Institute at Northshore University Hospitals and its Directors: Bob Fitzsimmons; Dr. Bennett Omalu; Julian Bailes, M.D.; Jennifer Hammers, D.O.; and Garrett Webster, Mike's son who serves as the Administrator of BIRI.
More than a decade has passed since Fitzsimmons helped Webster successfully achieve his permanent disability status, and more importantly, catalyze the movement to recognize and address the relationship between football-related concussions and permanent brain injury. Despite the passage of time, Webster's Pension Board decision is still being discussed by national media outlets such as ESPN. Many wonderful changes have since been implemented in contact sports in order to address the dangers of concussions. Parents, coaches and players have been made aware of the dangers of concussions and more than 40 States have passed legislation requiring custodians to remove players from play for suspected concussions.
The Fitzsimmons Law Firm, PLLC is headed by Attorney Bob Fitzsimmons, who has been practicing personal injury law since 1978. The firm has four additional attorneys including Rocky Fitzsimmons, Brent Wear, Clayton Fitzsimmons and Justin Wiater. Primarily recognized for their outstanding efforts in the courtroom, lawyers at Fitzsimmons Law Firm, PLLC utilize their litigation skills on a regular basis, and have successfully handled more than 125 verdicts and settlements in excess of a million dollars. Contact a West Virginia personal injury attorney at the firm today for representation from a firm with a tradition and record of success. Visit their website at http://www.fitzsimmonsfirm.com.