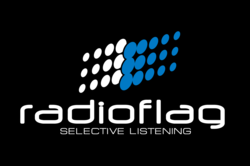 We can't wait to introduce listeners to international DJs and their local perspectives, which will surely open their ears to not only emerging artists and a fresh sound, but also new cultures entirely!
Newport Beach, CA (PRWEB) January 08, 2013
RadioFlag is live Social Radio for a new generation of listeners, and now the company that just launched in mid - 2011 wants listeners in North America to easily discover International Radio. They look to accomplish this by displaying international radio stations in a format already familiar to its users in the U.S. RadioFlag is assigning call signs to radio stations broadcasting from around the world that do not have a tradition of using them.
RadioFlag originally featured stations from the U.S. and Canada. Both of these countries already use call signs, so listeners can better identify and remember radio stations. In fact this is common practice in most of North America. In the U.S., the FCC assigns 4 call letters, and in unique cases has even allowed 3 letters. However, many countries around the world do not issue call signs to their radio stations.
Starting with Europe, those who search for the stations they want to hear, on the web or on other apps who offer international radio, can only find their favorites if they can remember the name of the radio station. Considering radio is now available on mobile devices, screens allow very limited space to display full radio station names, not to mention the stations throughout Europe who go by similar names, make searching even more confusing.
RadioFlag prefers that international stations work with them in choosing a call sign that best fits the station's personality and branding objectives. The company offers these stations 4 character call signs, using a combination of both letters and or numbers, and in some circumstances up to 5 characters. In addition, the station's new call sign will be followed by a three letter ISO country code, such as - ZAF, which identifies stations broadcasting from South Africa. For example, 'Yona Ke Yona Radio', broadcasts from Johannesburg, and brands itself as 'Giving local music a platform, for unknown South African artists'. The problem is remembering the station name once listeners discover it. So RadioFlag assigned the station call sign: YKY-ZAF
RadioFlag will also add an i to call signs for international internet stations. In this case, the i signifies that the station does not have a terrestrial signal, and instead only broadcasts online. For example Scratch Radio, a spirited student radio station broadcasting only over the internet from the campus of Birmingham City University, in Birmingham, United Kingdom, has been issued the call sign iSCRA-GBR. So now listeners can easily remember the station where they discovered new music genres and breaking bands on shows like DJ Ant Lee's 'Unsigned'.
California tech start up RadioFlag, has already used this innovative method to better brand and identify 'Internet Only' radio stations in the U.S., which also do not use call signs. Reserving call signs for these stations also serves to secure call letters for American College Radio stations, many of which are losing their terrestrial signal due to cuts in funding. Reserving call signs, ensures that should they be forced to make a full transition to broadcasting only online, the call signs will not be lost, and their station branding continues.
RadioFlag's BlackBerry release has proven to be very popular outside the U.S., with users from around the world not only tuning in and interacting with stations in their home countries, but also allowing them to discover some great radio in the U.S., and especially the talented DJs who broadcast from many of nation's college campuses. The app is also available for the iPhone, Android and Windows Mobile.
RadioFlag's founder and CEO, Anthony Roman says his team has one goal in mind, "live radio is the original electronic social network, so from the start our team believes no other entertainment medium is more naturally equipped to connect people all around the world, based on shared opinions, ideas, interests and tastes. Live Radio is dynamic, stimulating and interactive, so I think by making international radio easily accessible to a global audience, we can help empower these DJs to better inform, educate, enlighten and entertain."
RadioFlag focuses its efforts on promoting original, non -mainstream radio content, by spotlighting Indie, Community, Alternative, and College Radio, broadcasted over the Internet and AM-FM airwaves. Roman says, "RadioFlag is not a push button playlist service. We are a different option. If you want a computer algorithm to select your music, there are plenty of good services who can offer you that. RadioFlag connects listeners with real DJs behind the mic. We can't wait to introduce listeners to international DJs and their local perspectives, which will surely open their ears to not only emerging artists and a fresh sound, but also new cultures entirely!"
The company is connecting and streaming more stations from more countries each week. Also look for more user friendly innovations this year from RadioFlag, along with a new look, and features centered around the DJ – Artist dynamic, when the company releases its redesign.
About RadioFlag
RadioFlag is Social Radio, connecting you with Live Radio DJ's, Artists and Fellow Listeners, so you can discover and interact around the best shows on AM/FM, Internet, Community, Indie and College Radio. The app is available for the iPhone, Android, Blackberry and Windows Mobile too. Here interactive - real live DJs behind a turntable are taking your requests, and will help you discover new artists and music in ways computer algorithms and "pushing play" offered by podcast and playlist services don't offer. For more information, visit: http://www.radioflag.com