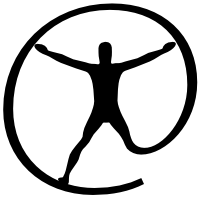 Read Once is very relevant today, where email privacy is increasingly challenged.
New York, NY (PRWEB) January 03, 2013
Read Once, one of three enhancements provided by mxHero's new Chrome Extension for Gmail, allows users to send email that is irretrievably destroyed after being read the first time. Furthermore, for each recipient, the sender receives notification when the message is read.
Read Once works by transforming the sender's email message into an image, storing the image on the mxHero system and replacing the original message with a link back to the image. When the recipient receives the Read Once email and views the message image, the image is irretrievably destroyed. Thereafter, future attempts to view the email will display a standard message that the message contents have been destroyed.
Read Once greatly increases email security by ensuring that sensitive information sent via email will not persist in the recipient's email storage where it may be vulnerable to bad intentioned third parties like hackers. It also ensures that the sender's message will not be forwarded to others by the original recipient.
Read Once has been launched as a free application in the Google Chrome Store. Gmail users can add Read Once to their Gmail accounts at no cost. Once installed users can instantly begin sending Read Once emails.
Read Once does not require special software on the part of the recipient.
Alexis Panagides, CEO of mxHero, "Sometimes you need to send an email that you only want your recipient to read, without having to worry about the safety of your message from prying eyes."
About mxHero:
mxHero Inc. (Delaware) is the creation of IT industry veterans with over 15 years of experience in email specific technologies. mxHero is an authorized Google Apps Vendor with free and paid Google Apps Marketplace applications.