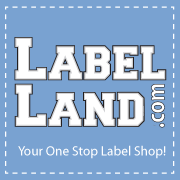 Lakewood NJ (PRWEB) January 15, 2013
With its recent launch of new products, label-land.com, has added many new products that benefit consumers, especially for children. As a manufacturer of labels and other tag products, label-land brings a host of new labels that help children stay organized and add creativity to their lives. Label-land now offers waterproof stickers in sizes medium and mini. Along with the introduction of waterproof stickers comes the emergence of full color round shoe labels, which go inside shoes for optimal comfort.
New bag tags have also been added to Label-land's new line of products. These sturdy, waterproof metal bag tags with a ball chain are a worthwhile investment. As a result of the new products launch, school and camp packs have become available at Label-land. This makes it possible for children to enjoy school and leisure activities with packs that make life easier. School and camp packs are a worthwhile investment, because they make sure that the child's stuff returns home. As a result, their belongings do not get sent to the lost and found box—a huge inconvenience to busy parents these days.
Included in school and camp packs are 100 iron-on labels, all of which are white with black text. It also includes 30 medium sized waterproof labels, 50 mini waterproof labels, two bag tags and 14 shoe labels. This is a great value for your money. School and camp packs usually go for $61.46. School and camp packs at Label-land cost $48.00. That's over a 20 percent savings.
Finding quality labels for children can be a challenge, especially in a world where markets are moving away from labels. Label-land gives customers the ability to get quality labels that keep children's stuff together and making them returnable in case items get lost. Children need labels for all of their belongings, from shoes to textbooks. Whether a child prefers pink or green, labels at Label-land come in a variety of colors, adding variety to the child's life. Many labels come with pictures, bringing tags to life and inspiring awe in young children.
As a whole, children enjoy whimsical stickers and interesting patterns. This is exactly what customers will find at Label-land.