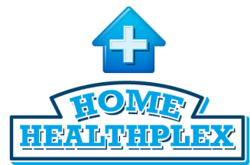 I highly recommend anyone in the business jump on this immediately and make this an everyday part of your life
Oklahoma City, Oklahoma (PRWEB) January 01, 2013
A new kid is on the block when it comes to searching for Home Health agencies. Home Healthplex is providing the long needed technology that has been lacking in the fast growing home health field. This new start up company is filling the void for nurses, case managers, and other clinicians when it comes to finding agencies to accept their patients when time is of the essence.
The app is available on the Apple App Store, as well as the Google Play store as a free download. But this isn't the only thing that the company offers. Home Health agencies can visit http://www.homehealthplex.com to integrate their companies into the app. Home Healthplex offers real time mergers from the website to the app, so when a home health agency signs up, they are automatically uploaded into the application.
Home Health agencies that have already signed up on the site are excited to see their company information on the app. Agencies are able to add many different details about their agency, for the world of clinicians to see. This makes the agency more appealing to the eye, and the clinician is more likely to utilize the home health agency with the most information available. Over 10,000 agencies have already become a part of the Home Healthplex team.
Numerous reviews are coming in from the App Store and Google Play. Denny Farris RN, BSN states, "Superb website. Easy to navigate. The app is chock-full of vital information for the infusion companies, home health agencies, and hospitals. This application ensures continuity of care from the hospital to the home will be an easy transition. I have been in the business of procuring nursing for new referrals for years and this revolutionizes the way business is done. I highly recommend anyone in the business to jump on this immediately and make this an everyday part of your life."