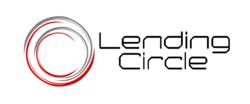 Increased spending, higher incomes, and more savings are a triple whammy against stagnant growth.
San Francisco, CA (PRWEB) January 02, 2013
Economic reports provided Americans with their own version of a Christmas present in the form of improved personal consumption spending and increasing durable goods orders. Both economic measures showed improvements in November, even as polls and surveys indicate a slowdown in the economy due to the looming fiscal cliff in the U.S.
Personal consumption spending as reported by the U.S. Department of Commerce Bureau of Economic Analysis rose 0.4 percent and personal incomes rose 0.6 percent, a positive because it indicates that Americans are spending and saving. Orders for durable goods rose 0.7 percent according to U.S. Department of Commerce Census Bureau. These two factors combined are evidence that incomes are rising and business investment is improving and were enough to prompt Macroeconomic Advisers' to raise their estimate of fourth quarter gross domestic product by four-tenths of a percentage point, to 1.4%.
"We are very encouraged by these economic reports from both the personal and business sectors. We anticipate increased lending in 2013 based on strength and demand from both consumers and businesses. But we are watching what actions may be taken in Washington on the fiscal cliff, which could weaken the economy anew," said Terry Robinson, President of The Lending Circle.
Personal income is considered by many to be the highlight of these reports. While consumer spending has been rising, it wasn't being matched by an increase in incomes. This has been concerning to economists as it pointed to increased spending by consumers at the expense of savings. The 0.6 percent rise was double analyst expectations and led to an increase of the savings rate in the U.S. to 3.6 percent. Increased spending, higher incomes, and more savings are a triple whammy against stagnant growth.
Even better, when adjusting for inflation incomes rose by 0.8 percent. This increase in income was largely the result of higher salaries and wages rather than being the result of investment income. This means the increase actually translated to more cash in the accounts and wallets of American consumers.
The durable goods order rise was a welcome relief too, as business spending on equipment dropped in the third quarter for the first time in 2 years. Increased durable orders means that rumors of cancelled order in advance of the January 1st fiscal cliff deadline may be overblown. Analysts had expected this number to be flat in November.
Recent data is somewhat encouraging, but the economy still risks a downturn if Washington doesn't deliver a New Years gift by finally agreeing to put aside their bipartisanship and approving measures that will avoid the fiscal cliff.
About The Lending Circle
The Lending Circle, a division of Sunovis Financial, works to address the great pent-up need for financing nationwide, and will help borrowers with their needs whatever they may be. Their broad network of lenders is positioned to provide capital where it can do the most good.