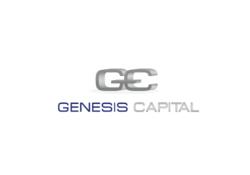 Increasing home prices are being fueled by the shrinking number of properties available for sale, increasing demand, and strong investor interest.
San Francisco, CA (PRWEB) January 03, 2013
The Standard & Poor's Case-Shiller Index is a widely watched barometer of home prices in the U.S. The latest report shows a 4.3 percent rise in home prices on a year over year basis for the month of October, a number that was higher than expectations and indicative of a housing recovery that is strengthening.
It was slightly concerning that prices dropped 0.1 percent versus September, but not overly so as prices tend to drop slightly in the fall and winter months. In any case, year over year prices are considered more meaningful, making the report very encouraging.
"Increasing demand and increasing prices are a very encouraging sign, not only for us at Genesis Capital, but for the economy as a whole. We are seeing similar trends in commercial real estate, which could add up to a better year in 2013 for the real estate market in general," said Terry Robinson, President of Genesis Capital.
"It is clear that the housing recovery is gathering strength," said David Blitzer, chairman of the home price index committee. He continued by saying that housing now appears to be contributing to the broader economy. Third quarter gross domestic project shows housing to account for less than 3 percent of GDP while representing 10 percent of growth.
The 20 city survey has Pheonix leading the pack, with rises in home prices for 13 consecutive months and a nearly 22 percent year over year change. Detroit and Minneapolis, both of which had severe drops during the downturn, are recovering with 10 percent and 9.2 percent year over year gains respectively.
The only cities with annual declines were New York and Chicago, which showed 1.2 percent and 1.3 percent negative returns respectively.
Increasing home prices are being fueled by the shrinking number of properties available for sale, increasing demand, and strong investor interest. There are also a shrinking number of foreclosures on the market.
According to the National Association of Realtors, the supply of existing homes dropped to 4.8 months in November. Since realtors consider a 6 month supply to be a balance between buyers and sellers, this number indicates that buyers are currently dominating the market. Further underscoring the strength is that existing home sales increased to their highest levels in three years.
It isn't just existing home sales that are looking up either. The National Association of Home Builders is projecting a 21 percent gain in single family home starts and a 16 percent increase in multifamily home starts in 2013. This follows gains of 23 percent and 31 percent respectively in 2012. Home builders are coming off the worst year for new home starts in 50 years, driven by increasing prices and increasing demand. Builders expect to see the recovery as stronger in some cities.
About Genesis Capital
Genesis is a dynamic nationwide network of seasoned commercial real estate and financial professionals that believe in the potential of today's market. Our members source assets directly from Banks, Servicers, Lenders and Private Clients. The members of Genesis have participated in commercial real estate transactions totaling nearly $7 billion. Genesis is an affiliate of the Off Market Association.