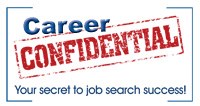 Our main mission is to help the job seeker be stronger, better and more successful in their job search.
Gunter, Texas (PRWEB) January 22, 2013
The complimentary downloadable resource is a list of the best job search sites available online and works with information published in a recent issue of Forbes business magazine. Job seekers can access this Career Confidential resource at http://careerconfidential.com/top-75-career-websites-forbes/.
"For some unknown crazy reason, Career Confidential didn't make the Forbes list of top career websites," said Peggy McKee, Career Confidential CEO, acknowledging that this was disappointing. "But our main mission is to help the job seeker be stronger, better and more successful in their job search."
Armed with years of inside knowledge of the hiring process, McKee went over the Forbes list with a professional eye and created an analysis where she reviewed each site listed in the magazine article. She then compiled the list into an easy-to-use PDF summary that evaluates the value of each site.
"Our goal at Career Confidential is to be the best job search site possible," said McKee. "We're looking to support the candidate in all areas of the job search process. So I went to each listed site to evaluate it so the job seeker doesn't have to."
McKee discovered that the some of the sites listed in the Forbes article provided very valuable information while others provided none. The Career Confidential analysis of the Forbes best job search site is available at http://careerconfidential.com/top-75-career-websites-forbes/.
Job seekers interested in finding out about the other resources available at Career Confidential can visit http://careerconfidential.com/ where they can get a complimentary job interview prep kit to help make them stand apart from the competition and get the job they want.
Also on this page are other resources categorized in stages based on where a job seeker is in his or her job search. There are resources for those starting their job search, for those getting ready for an interview, a section of tips and techniques for after the interview, and more resources not easily categorized.
For a complete photo list of Career Confidential job search tools, visit http://careerconfidential.com/job-search-tools/.
"Whether it be creating marketing documents to sell themselves, writing a powerful resume or brag book, or learning how to get their reference queue up, Career Confidential is there to help a job seeker get that first interview and ultimately a job offer," said McKee.
# # #
Career Confidential is a rapidly growing job search training company based in Texas that specializes in providing job seekers with powerful and customizable tools and techniques to get the jobs they want fast.
Since nationally-recognized recruiting and job search experts Peggy McKee (CEO) and Carl Chapman (CTO) founded Career Confidential in 2009, Career Confidential has grown from one product, the 30/60/90-Day Business Plan, to more than 30 products to guide candidates through every step of the job search.
If you'd like more information about this topic, or to schedule a coaching session, please call Peggy McKee toll-free at 1-800-691-2562 or e-mail Peggy at Peggy(at)CareerConfidential(dot)com.