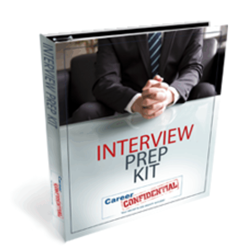 The right job interview prep is a make-or-break factor in a job seeker's success in today's competitive market
Gunter, Texas (PRWEB) January 11, 2013
The Ultimate Job Interview Prep Kit is available for immediate download. "The right job interview prep is a make-or-break factor in a job seeker's success in today's competitive market," said Career Confidential CEO and nationally renowned career coach Peggy McKee.
The free 20-page report provides professional-level job interview prep to make job seekers stand apart from their competitors. It includes critical interview do's and don'ts, insightful questions to ask a hiring manager to uncover what an interviewee really needs to know, and powerful ways to answer common interview questions.
The goal of the Career Confidential Interview Prep Kit is to turn every candidate who reads the complimentary guide into a confident, prepared candidate who gets the job.
Job seekers can access this free report at Career Confidential or visit http://www.careerconfidential.com/ultimate-guide-to-job-interview-prep for more information about how to be better prepared for an interview.
Career Confidential also offers free video resources for the job seeker who wants quick and easy tips right away. Visit http://www.youtube.com/watch?v=tvzImo1lMIA&list=UUUpIGr7JRwp0h7oieYS967w&index=43&feature=plcp for a short video, easily downloadable to a smart phone, with advice about how to prepare for an interview.
Career Confidential is a rapidly growing job search training company based in Texas that specializes in providing job seekers with powerful and customizable tools and techniques to get the jobs they want fast.
Since nationally-recognized recruiting and job search experts Peggy McKee (CEO) and Carl Chapman (CTO) founded Career Confidential in 2009, Career Confidential has grown from one product, the 30/60/90-Day Business Plan, to more than 30 products to guide candidates through every step of the job search.
Career Confidential helps job seekers worldwide. If you would like more information about this topic, or to schedule a coaching session, please call Peggy McKee toll-free at 1-800-691-2562 or e-mail Peggy at Peggy(at)CareerConfidential(dot)com.
# # #