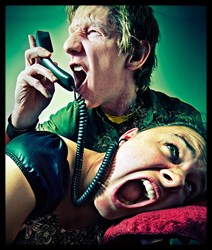 The interviewer is looking for a way to weed out as many people as possible.
GUNTER, Texas (PRWEB) January 18, 2013
According to Peggy McKee, career coach and CEO of Career Confidential, phone interviews are much more important than most candidates think. "Many candidates believe phone interviews are get-to-know-you sessions before the interview, but in reality, the interviewer is looking for a way to weed out as many people as possible—and in the phone interview, you're on the chopping block."
McKee says that preparing for the phone interview and learning just a few extra tips for that unique circumstance is all job seekers need to be successful in that situation. She offers a free video to help train job seekers on phone interviews both on her blog at http://careerconfidential.com/phone-interview-tips-to-help-you-cheat/ and on YouTube at http://www.youtube.com/watch?v=szr6Xxdz1gg.
Job seekers can learn more tips and techniques for an aggressive, fast, and successful job search at Peggy McKee's website, http://www.CareerConfidential.com.
# # #
Career Confidential is a rapidly growing job search training company based in Texas that specializes in providing job seekers with powerful and customizable tools and techniques to get the jobs they want fast.
Since nationally-recognized recruiting and job search experts Peggy McKee (CEO) and Carl Chapman (CTO) founded Career Confidential in 2009, has grown from one product to more than 30 products to guide candidates through every step of the job search.
If you'd like more information about this topic, or to schedule a coaching session, please call Peggy McKee toll-free at 1-800-691-2562 or e-mail Peggy at Peggy(at)CareerConfidential(dot)com.