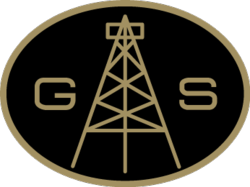 Houston, TX (PRWEB) January 10, 2013
G.A.S. Unlimited, Inc. (G.A.S.) has been providing an integrated energy company with employment management since 2011. Recently, in order to better serve its client and provide further opportunities to employees, G.A.S. entered into an agreement with the client's inspection contractor strengthening its relationship with the client, as well as advancing collaborative efforts with HRS, an affiliated skilled-labor company.
An international company experienced working with large and small manufacturing and service companies, the new inspection client helps companies promote products and services while offering targeted training for Quality, Leadership, Safety, Environmental and many other topics. G.A.S. will assist in the client's development, implementation and maintenance of its Quality Management System. It will be part of G.A.S.' responsibility to ensure compliance with industry standards (API, ISO, ASME, AS, QS) leading to system certification/product licensing.
Furthermore, through its collaboration with HRS, a construction and industrial staffing firm, G.A.S. will provide Inspectors and Welders to its client. G.A.S. is currently hiring for Certified Welding Inspectors and a Senior Inspector. To learn more about these opportunities, please see the attachment.
For information about other opportunities with G.A.S. Unlimited, Inc. visit http://www.gasunlim.com and click on job opportunities or e-mail your resume to jobs(at)gasunlim(dot)com.
Located minutes from downtown Houston, "The Energy Capital of the World," G.A.S. Unlimited, Inc. is a staffing specialist to the Oil and Gas Industry. G.A.S. Unlimited, Inc. was established in 1970 as an Oil and Gas staffing firm serving companies along the Texas Gulf Coast. Since inception, it has grown into a global Staffing Specialist assisting the United States' top Energy companies and professionals. Dedicated to providing the leading EPC and Operating companies with superior staffing services and employment management across the nation and around the world, G.A.S. matches employees with future project opportunities.