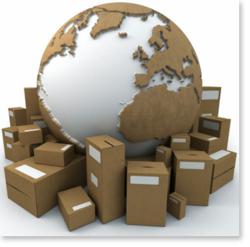 Atlanta, GA (PRWEB) January 01, 2013
A-1 Express, a leading courier specializing in same-day delivery and transportation services, announces scheduled delivery services nationwide. The scheduled services will target small business and large corporations striving to optimize their daily operational needs. A-1 Express is a premier nationwide courier and their company goal is to be the best choice for same-day delivery services.
The same-day courier has scheduled service solutions for pick-up and deliveries that clients fulfill on a routine basis. The company sales staff discusses their clients' current operation and gathers all information for the scheduled service being requested. Companies can set up scheduled daily, or weekly deliveries, as well as any other type of customized delivery solutions their business needs. A-1 Express has a professional, experienced driven staff that is assigned to all scheduled services to ensure on-time performance. Some of the courier's scheduled services includes bank runs, inter-office deliveries, medical samples, medical supplies, mail transport, and pharmaceutical deliveries.
Companies will experience the benefits from outsourcing their scheduled services to A-1 Express. Clients will optimize staff, which increases their productivity not having to perform the daily delivery services themselves. With quality customer service available, A-1 Express is available 24/7 to assist their customers with any level of service management. Another benefit is companies cut operational costs with not having to own a dedicated fleet and have staffed drivers. For scheduled services, customers can call A-1 Express 1-877-219-7737 or submit a scheduled service request online, in which their sales staff responds to all inquires and develops delivery solutions.
A-1 Express is a recognized leader in same-day delivery, transportation and distribution services throughout the US. From small packages to palletized freight, A-1 Express is able to deliver on-time and fast. A-1 Express utilizes the latest in courier technology, quality customer care and delivery expertise to create optimal courier logistic solutions for every customer. Based in Atlanta, Georgia, the courier company provides superior delivery services to over 1,500 clients nationwide, including Fortune 500 Companies.