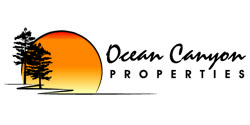 Dallas, Texas and Pune, India (PRWEB) January 03, 2013
Ocean Canyon Properties, the fastest growing system of private campground resorts in the United States, is pleased to announce today that they have signed an agreement with Enzigma software of Pune, India to develop a private campground reservation system based on Ocean Canyon's implementation of Salesforce.com.
Enzigma is developing this new reservation functionality on Ocean Canyon Properties' Salesforce.com platform using Salesforce.com development environment tools and HTML5.
Ocean Canyon's Salesforce.com implementation manages the company's marketing, sales, and customer life cycle, including lead tracking, outbound and inbound telemarketing, resort sales tour bookings, channel partner management, member services, contract management and issue resolution and tracking. The reservation system will complete the functionality needed for a fully integrated enterprise solution.
Peter Graffman, Ocean Canyon's co-founder, Executive Vice President and CIO said: "Our decision to build our Company on the Salesforce.com platform has been instrumental in fueling and supporting our tremendous growth over the past 4 years. We wouldn't have been able to grow our company from an idea to the largest private outdoor resort system in the Southeast in less than 5 years if we hadn't chosen this great software platform. This, coupled with the ability to configure the platform to meet our specific business requirements with minimal customization has been one of our critical success factors. Using Salesforce.com also allowed us to lower out total IT infrastructure costs.
"Ocean Canyon Properties chose Enzigma Software as our development partner based on their understanding of our business and the success we have had using their award winning Salesforce.com value added application 'FTP attachments'. We also successfully worked with them on a smaller project before selecting them as the developer for this critical business functionality. Enzigma has proven to be one our most reliable technology vendors."
Hemanshu Shah, Enzigma's CEO said, "Ocean Canyon started using Enzigma's award winning application FTP Attachments in 2010 and later used Enzigma's professional services for some pilot projects. Based on successful and timely delivery of the pilot projects Ocean Canyon decided to take this revolutionary step to make the reservation system which will make their clientele more satisfied and bring down Ocean Canyon's costs. As a partner we are committed to develop and maintain the system and ensure that it uses all the related latest technologies to make it a grand success."
About Ocean Canyon Properties
Ocean Canyon Properties is a growing system of privately owned membership resorts that offer spacious RV campsites, comfortable vacation cabins, cottages and condos along with a wide variety of private resort amenities. With beautiful resort locations situated throughout the southern United States, OCP resorts provide the safe, secure and enjoyable recreational experience that so many families seek.
The Ocean Canyon Properties senior management has been directly involved in the membership camping resort industry on a national platform for over 30 years. This experience, combined with the rigorous standards of operation at both the resort and corporate levels ensure that the company operates securely, responsibly and continually provides the highest levels of service to its members, their guests and employees. Ocean Canyon is active in supporting community organizations that help children and families in the Southeast. You can find out more at their website at http://www.oceancanyon.com.
About Enzigma Software
Founded in the 2002 by Hemanshu Shah, Enzigma offers Cloud Applications, Enterprise Mobility, Product Development and Offshore Development services. Enzigma was very first company from India to launch an application "FTP Attachments®" on Salesforce.com AppExchange, a market place of Salesforce.com. FTP Attachments was recognized as "Application of the Month" February 2007, and has grown its customer base to over 750 companies. Enzigma has successfully delivered 250+ salesforce based applications and projects since 2007, which has helped many small companies and non-profits worldwide to scale to new heights with minimal investments. Enzigma is both a Salesforce.com Silver Cloud Partner and AppExchange Partner. You can find out more at their website at http://www.enzigma.com