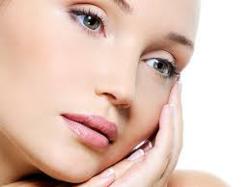 Unlike artificial implants, natural fat allows more flexibility to shape and contour with precision, leading to a more personalized and natural look
Brentwood, Tennessee (PRWEB) January 15, 2013
NuBody Concepts in Memphis and Brentwood, Tennessee, now offers the first FDA approved alternative to artificial injectibles and fillers. NaturalFill is a cosmetic procedure that allows plastic surgeons to enhance, lift and shape, using a patient's own body fat, thus eliminating the risk associated with injectible cosmetic procedures and traditional breast augmentation and buttock lift procedures.
NaturalFill is a revolutionary cosmetic procedure, that allows plastic surgeons to do what patients have been joking about for years, remove unwanted fat and use it to enhance another part of the body.
"Patients have been asking me for years to remove fat from one part of their body and transfer it to another. Now we can really do that," says Dr. Emerson, cosmetic and plastic surgeon at NuBody Concepts.
NaturalFill is made possible because of Aqualipo, a gentle liposuction procedure that allows cosmetic surgeons to harvest fat. The Aqualipo liposuction procedure differs from the traditional liposuction process, in that it uses the natural power of water to remove unwanted fat from targeted areas of the body, such as the abdomen, thighs, back and hips. This liposuction process is so gentle that the removed fat cells are kept intact and ready for immediate transfer. The next step in this body contouring procedure is to inject the fat into targeted areas of the buttocks, breasts, hands, face or other areas the patient would like to improve. The end result is slimmer areas from the donor sites and increased fat volume in the filler site.
With the NaturalFill cosmetic procedure, it is possible to harvest fat from the thighs and hips and use it for breast augmentation. Or use Aqualipo, the liposuction procedure on the abdomen and then use the removed fat to enhance and shape the buttocks, breast, hands and face.
Because this body contouring procedure is so gentle, there is no need for general anesthesia. As a result, patients who opt for the NaturalFill can resume normal activity shortly after the cosmetic procedure.
"Unlike artificial implants, natural fat allows more flexibility to shape and contour with precision, leading to a more personalized and natural look," says Dr. Emerson, Cosmetic and Plastic Surgeon at NuBody Concepts. "Using one's natural fat lowers the risk of infection or other complications that can result from artificial injectibles," says Dr. Emerson.
NaturalFill is most commonly used for:
•Facial Fillers. NaturalFill gives patients a natural alternative to Botox, Resilin or Juvederm. By using the patient's own body tissue as a filler to remove wrinkles, fine lines and bags around the eyes, NaturalFill eliminates the risk of using artificial fillers or artificial injectables.
•Hand Rejuvenation cosmetic procedure. Many patients have used the NaturalFill cosmetic procedure to rejuvenate their hands. Years of sun exposure can age hands and make them look bony and even emaciated. With NaturalFill Natural Hand Rejuvenation patients can combat the signs of aging in their hands and restore the plumpness of youthful hands.
•Breast Augmentation cosmetic procedure. Patients seeking breast augmentation now have a natural option. With NaturalFill there is no need for breast implants to enhance the breast. NaturalFill is a natural breast enhancement, thus patients will experience long lasting results and very little down time. To enhance the breast using the NaturalFill cosmetic procedure the cosmetic surgeons at NuBody Concepts combine the body-contouring power of the advanced Aqualipo liposuction process with gentle fat harvesting and fat transfer for long lasting results. Patients' youthful breast contours return after this breast enhancement procedure.
•Buttock Lift Procedure. Patients seeking a buttock enhancement or buttock lift procedure can remove the risk associated with artificial buttock implants, by engaging the NaturalFill process.
"With people living longer consumers desire to maintain their youthful look, especially in their face" says Dr. Emerson. "To achieve a younger looking face we offer NaturalFill for the face. With this cosmetic procedure we are able to smooth facial wrinkles and lines, improve facial contouring and add volume to the lips" adds Dr. Emerson.
NaturalFill Natural Facial Filler is a more healthy and longer lasting alternative to temporary injectible fillers and collagen treatments. Using a patient's natural fat cells for their face, the doctors at NuBody Concepts of Memphis and Brentwood, TN can improve the appearance of bags under eyes, plump hollowed cheeks, improve chin contour and add volume to the lips.
The plastic surgeons and cosmetic doctors at NuBody Concepts have dedicated their careers to finding the safest, most effective body contouring plastic and cosmetic surgery procedures.
Aqualipo and NaturalFill are available in Memphis and Nashville, Tennessee, exclusively at NuBody Concepts. For more information and before and after pictures visit nubodyconcepts.com.