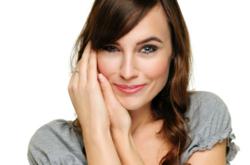 Anaheim, California (PRWEB) January 02, 2013
DrSkinSpa celebrates the joy of youthful skin with a special giveaway contest. The doctor recommended skin care line of products is giving away a valuable gift certificate to be used on their web site for specific Ageless Derma products. The contestants must like and/or follow the company on either its Facebook or Twitter page and enter the words "I want to win" in order to be eligible to win the freebie. There is no purchase necessary to enter. The giveaway contest at DrSkinSpa will run for four weeks. Winners are chosen from their Facebook and Twitter sites, where the names will be announced.
Contestants wanting to enter the giveaway can find DrSkinSpa's Twitter page. The company's Facebook page. Simply follow and like the social media sites and enter the status quote required in order to be included in the contest.
DrSkinSpa has been providing consumers with anti aging skin care solutions for years now. Their web site (http://www.DrSkinSpa.com) presents customers with thousands of products aimed at beautifying skin with a distinct anti aging element. Their top-of-the-line brands include the Ageless Derma line, renowned for providing "ageless skin through science."
The Ageless Derma brand provides users with well-documented scientific research and all natural ingredients. The company prides itself on its rejection of harsh chemicals or toxins in its products. Logging onto the DrSkinSpa site will enable customers to read the scientific research provided by Ageless Derma in relation to each of its anti aging products.
The DrSkinSpa freebies for January's giveaway include Ageless Derma Face Brightening Cream, Ageless Derma Glycolic Anti Aging Cleanser, and Ageless Derma Special Clay Masque. Winners will find that the Face Brightening Cream provides effective lightening for skin as it works to turn over dead skin cells. The lightening cream works on dark spots, freckles and other skin pigmentation issues without using harsh chemicals.
Ageless Derma's Special Clay Masque draws out harmful impurities from the skin's pores. It is composed of natural minerals that clarify skin tone. Toxins, heavy metals and grime are extracted from the skin to reveal a fresh complexion. Also included in the giveaway is Ageless Derma Anti Aging Glycolic Facial Gel Cleanser. The glycolic acid in this cleanser is gentle, yet works hard with its ability to penetrate the skin's surface and get in deep to where impurities and dirt lay. The all-natural ingredients in the cleanser also work on revealing a youthful texture to the skin and reducing wrinkles while improving dark spots and other undesirable skin issues.
The prize is non-transferable and non-refundable. Contestants must be over the age of 18. Winners will be chosen at random from tweets and Facebook follows received. More detailed information can be found on the DrSkinSpa web site.