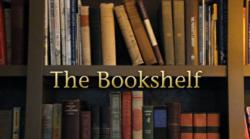 Reading is an essential quality-of-life skill.
Brandon, Minnesota (PRWEB) January 02, 2013
It sounds strange but Stephen Henning, producer and host of Lakes Country Living, thinks it's a good idea. Starting in 2013, there will be a short segment in every installment of the half-hour show in which a reader will tell the viewing audience about a book they've enjoyed.
The segments will be short and casual, like a friend talking to you and telling about a book they really find interesting. Henning hopes the new feature will work into the program's format easily; the feature stories always vary in length, and there's often an odd little remnant of time that needs filling, a gap too short for another feature. The book reviews will be less than three minutes, and most will be closer to a minute in length.
Several interviews have already been recorded and edited, filmed in a variety of settings where people buy, borrow, or sit to read a book. More video shoots are planned in the coming months. The reviewers are usually selected by librarians or bookstore owners, and range in age from upper elementary to senior citizens.
Henning just finished his sixth year of service on the Douglas County Library Board, and is passionate about encouraging people to read. He admits he has an ulterior motive: "Lakes Country Living is a family-friendly show, and I really want to see young people participate – especially junior and senior high students. Reading is an essential quality-of-life skill. Who will teens in the audience listen to about reading a book – an adult, or someone in their own age group?"
Lakes Country Living is a half-hour made-for-cable video magazine featuring stories of out-state Minnesota. Hosted by nationally acclaimed landscape painter Stephen Henning, the show's topics usually include the arts, agriculture, Main Street entrepreneurs, local history, natural resources and outdoor recreation. Particular attention is given to conveying local flavor. More information is available online at http://www.lakescountry.tv.