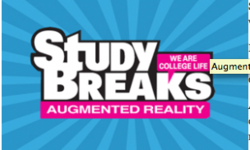 ...tech analyst firm Juniper Research estimates that AR apps will generate close to $300 million in global revenue next year.
Austin, TX (PRWEB) January 09, 2013
Augmented Reality (AR) is the layering of media (video, music, text, picture, graphics, animation) on top of a live video feed or real world environment in real time to create an interactive experience. According to Layar, Augmented Reality was originally invented by Ivan Sutherland in 1968, but the term was not coined until the 90s by Tom Caudell and David Missel.
Augmented reality can be used for a myriad of functions including marketing, advertising, magazines, architecture, gaming, and GPS systems. The technology is considered well established because it has been around for 27 years, but it is just now being used to it's full potential—and that can be largely attributed to the constant presence and adaptation of mobile phones and the associated technology.
Currently there are many iPhone and Android apps that allow users to overlay the view from their camera with information about the surrounding area. It's as simple, usually, as downloading the app, turning on the camera feature, and holding the camera up to an image. Soon, a new world emerges from the page, presenting extra features and content and expressing extra ideas that couldn't be accessed via print exclusively.
It's also important to realize that augmented reality is not just some niche trendy idea, but rather a huge marketing industry, and according to Mashable, tech analyst firm Juniper Research estimates that AR apps will generate close to$300 million in global revenue next year.
It's not a completely new idea; it's just finally, completely being adapted and perfected. Back in 2009 National Geographic Magazine used the idea of augmented reality to combine photographs and apps that use GPS locations to offer information about the user's location such as constellations, restaurant reviews, and updated local crime information. And now magazines are implementing the technology even further, utilizing the technology to give print the ability it has never had before (barring QR codes, which are in the same family and redirect a viewer from print to a website utilizing technology): AR has given magazines the opportunity to come to life.
The age of intertextuality has arrived, where texts not only interact with one another, but texts, graphics, videos, websites, shopping and more interact with one another to give a comprehensive view of a word or place. People shouldn't worry if print is dead, but instead worry about optimizing their own websites and apps to be able to interact with a wide selection of magazines and newspapers. Many magazines such as Maxim and Esquire, are making interactive covers and insets. The magazines place scannable codes on certain pages or covers, urging readers to download the app to get a behind-the-scenes look, see the page "come to life" or to get exclusive content not available in the magazine itself.
Take, for example, a fashion spread. By using the magazine's app, the user can use their mobile phone, held up to the page on the magazine, and be directly linked directly to an exclusive interview with the designer, a video of a fashion show featuring the clothes, or to the online store to buy the clothes immediately.
Direct from the pages of the magazine to their mobile phones, without missing a beat.
Augmented Reality and Study Breaks Magazine:
Study Breaks, a magazine featuring students, nightlife, interviews and more—all centered around college life—has been publishing since 1988. Now, with the recent launch of the Study Breaks AR app, college life has never been so alive.
The Study Breaks AR app is an application of the technology known as augmented reality and allows the magazine to be more interactive and animated than ever. Study Breaks AR is a fast and easy way to connect with local businesses to find local events, offers and listings, while simultaneously allowing the viewer to unlock augmented content on images and objects to play games or experience new virtual interactions.
And for the reader-turned-viewer, it's a simple scan away from getting behind the scenes of photo shoots, concerts, interviews and even just the everyday shenanigans that go into making a magazine about college life.
This app also enables advertisers to integrate video into their ads and direct readers straight to their website with the simple scan of a page, presenting them with an opportunity to make it easier than ever to get potential customers. With the app, readers can learn more about a company and its services, and even make purchases, all in a minute's time without even leaving their chairs.
One can download Study Breaks AR now and explore college life with augmented reality. And it's important to keep an eye out for the new technology of augmented reality referenced for application in magazines, as it's sure to keep growing, and to utilize it.
They say print is dead, but with augmented reality and apps such as Study Breaks AR, it's actually coming to life.
Study Breaks College Media is dedicated to working with small businesses to deliver college students, and prides themselves on provides a one-stop solution, providing these small businesses with big marketing strategies.
An award-winning line of monthly entertainment magazines for college students, Study Breaks magazine, published by Shweiki Media Printing Company, is distributed in five Texas cities (Austin, Houston, San Antonio, San Marcos and Lubbock) and three southeast cities (Athens, GA; Auburn, AL; Columbia, SC). The magazine has a mission and focus that can best be explained through its slogan: We are college life. (Studybreaks.com)