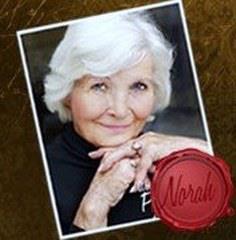 Phoenix, AZ (PRWEB) January 04, 2013
Astro-clairvoyant Norah Guide has been making predictions about everything on life, love, and happiness since she was a little girl. Little did she know that back when she was making parlour game predictions it would become her life long pursuit. Since those days, Norah Guide has been working with Premium Astrology for years offering services, reports, and readings to their loyal list of clientele. The testimonial walls at Premium Astrology, and the new testimonials that are always coming into Norah Guide through the Norah Guide Social Media Platform, are evidence enough that Norah Guide's predictions are proven reliable and accurate time and time again. Norah Guide will be the first to assert that she is as human as the next person and can make mistakes, however her loyal readers and growing client base show that her accuracy rate is probably higher than even she might think. Now, Norah Guide is going to take her skills of prediction in conjunction with her exceptional wisdom of astrology to make New Year's predictions for all of her readers for the year 2013 in a new blog discussion series that she is offering to each of her readers at no cost to them.
Most people like to hear what the psychics and astrologers want to know is ahead for them, and for the world, when the New Year arises. Psychics are frequently asked for their advice on the predictions for the New Year at very exorbitant costs. Norah Guide is charging nothing for her services to make 2013 predictions for any of her friends and followers. Her blog series will provide predictions on things like politics, global concerns, celebrity weddings, celebrity babies, world events, and so much more. She's already made some predictions about the Royal Baby on the way as many of her current friends and followers have already discovered. Now, for the first time ever, Norah Guide is taking her gift of predictions to the next level by offering all of her readers and followers a month long discussion series on New Year predictions in many areas of life.
Those interested in discovering what Norah Guide is predicting for 2013 can follow her blog feeds found on the Norah Guide About.Me page. Each of these feeds is also published for her Pinterest and Twitter friends and followers as well. All of the links to access Norah Guide's Social Media Platform can be found directly on her About.Me page. Norah Guide and Premium Astrology wish to extend wishes for an abundant and prosperous 2013 to each of their clients and friends, and will remain open and committed to the new year concerns of their loyal customer base 24/7 through 2013.
Norah Guide offers a comprehensive walk through each of her pages for those engaging in this age of awakening. When Norah is unable to meet or connect directly online, Premium Astrology provides live Customer Support 24/7 online, or toll-free Monday through Friday.
Premium Astrology is proud to have had the privilege of helping men and women all over the world enhance the quality of their lives through services of spiritual enlightenment. Premium Astrology provides fast and reliable astrological reports and a wide variety of other services through the experience of Astro-Clairvoyant Norah Guide. The individual success of each of their clients is their highest priority, and Premium Astrology is available to provide live support twenty-four hours a day seven days a week.