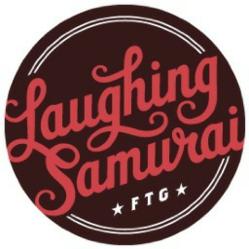 Creative Agency that does Branding, Strategy and Creative for Marketing and Advertising.
Orlando, Florida (PRWEB) January 01, 2013
Laughing Samurai is a pioneer in creative marketing and business branding industry, serving industries operating across all sectors in United States, and now the firm has announced niche creative advertising services for small businesses in U.S.
The company works in collaboration with many advertising firms as well as directly with individual firms depending upon client requirements. The branding agency recently announced niche advertising services for small businesses that struggle to find advertising solutions at a low budget.
Click here to know more about the creative development services by LaughingSamurai.com.
Throwing light on the demand for niche marketing needs, CEO of Laughing Samurai commented – "The need for niche specific advertising has been consistently increasing in the marketing world. The conventional advertising techniques are slowly getting obsolete and reaching out to target customers is becoming a bigger challenge. Keeping the need of the hour in mind, Laughing Samurai has been rolling out various branding services that are unique and unconventional in many ways."
Looking at the power of targeting niche markets in the most unique and new ways, Laughing Samurai recently announced low-cost creative development services, which even the start-up companies can afford.
The creative development refers to offering the best of the text-based or picture-based creative ads for all kinds of marketing and advertising campaigns. The service combines the traditional elements of marketing with modern media methods and creative campaigns that can create a quickly positive effect on the potential customer-base.
Emphasizing on how the branding agency renovates the older strategies to come up with the most effective advertising plans, the head of the company said - "People want to have newer and better things. So do we. But rather than throw out the old box and start from scratch, we start with what already exists and figure out how to make it better. No one wants to reinvent the wheel, but they don't mind making better wheels out of neuro-astro-plasti-poly-tesk materials, and we just happen to have some of that lying around."
The branding agency keeps the niche market and potential customer-base of any company in mind, before formulating branding plans.
Talking about how the creative agency has managed to cater to branding requirements of such big enterprises, the CEO of the company said - "People always say that ad agencies and advertising strategies are changing, and we agree. We aren't in the business of making predictions about the future, nor would we ever claim to tell you what advertising will work 20 years from now. We use our knowledge of creative advertising to create ad design that works today."
With the help of its innovative advertising strategies, LaughingSamurai.Com has successfully provided branding and creative services to companies like Adobe, Microsoft, Amazon, Martell Cognac, C4SSI, Skindred Soul, and Seagram's Gin over the past decade, and the company is now aggressively expanding its clientele, and targeting even the small businesses.
About the Company
Laughing Samurai is a leading branding agency serving business of all sizes across United States. The company works in collaboration with advertising firms to re-channelize their strategies for targeting niche markets.
Know more about the company on http://www.laughingsamurai.com/