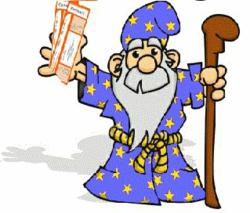 (PRWEB) January 02, 2013
After a surprise season during the 2011-2012 NBA season where the Pacers placed 3rd in the eastern conference regular season standings, Pacer fans are rejuvenated. So far during the 2012-2013 seasons the Pacers have not lost a step even though superstar Danny Granger has been out with an injury this season. The Pacers are off to a great start on their home court Bankers Life Fieldhouse, having one of the best home records in the NBA. The Fieldhouse is rocking with excitement and fans pack the stadium to cheer their team on to victory.
Although games have been full and close to sold out, tickets can still be found at surprisingly good prices. According to Whiztix.com, a free to use ticket search engine, Pacers tickets are available for every home, and away game. According to Whiztix, Pacers fans can even find tickets starting at $ 3 for many of the home games. Fans from around the country have an opportunity to watch their team play and cheer their team to victory without even going to Indiana. The Pacers have 41 away games giving their fans an opportunity a chance to see their team play at multiple locations besides Bankers Life Fieldhouse. According to Whiztix, Pacer fans from Denver can watch their team play the Nuggets January 28, 2013 at the Pepsi Center in Denver for only $5. Another exciting road game for Pacer fans to attend is in Los Angeles for a showdown between Chris Paul and the Clippers on April 1, 2013 from the Staples Center for only $12.
Other cities the Pacers will be visiting between December and April include Atlanta, Boston, New York, Charlotte, Orlando, Memphis, Portland, Salt Lake City, Denver, Philadelphia, Detroit, Toronto, Orlando, Miami, Cleveland, Chicago, Houston, Dallas, Phoenix, Los Angeles, and Washington D.C. Tickets have started to sell fast, and will continue to do so if they keep playing great basketball.