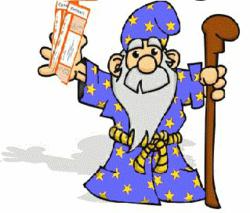 (PRWEB) January 01, 2013
The spotlight of the college football world shines down on Miami, Florida, where the Alabama Crimson Tide (12-1) look to knock off the undefeated and number one ranked Notre Dame Fighting Irish (12-0) in the BCS National Championship Game on January 7. Thousands of tickets can still be found online and Whiztix.com provides the quickest and most efficient outlet for comparing ticket prices.
The word "Dynasty" is often thrown around quite loosely in the sporting world, but head coach Nick Saban has turned the Crimson Tide program into what can only be described as that; a dynasty. Alabama is searching for their second straight national championship, a feat that has not been accomplished in college football since Nebraska won back-to-back titles in 1994-95. It would also mark their third championship in the past four seasons.
Despite being the only undefeated in the country, Notre Dame finds itself as nine-point underdogs heading into the championship clash. In true Irish fashion, Brian Kelly's squad has seemed to have every bounce go their way this year. A chip-shot field goal miss by Pittsburgh, a controversial goal line stop against Stanford, and nail-biting victories over lowly Purdue and BYU have all helped to propel the Fighting Irish to a 12-0 season.
The match-up offers a true battle of conflicting strengths. The powerful running attack of Alabama, headed by the running back duo of Eddie Lacy and freshman phenom T.J. Yeldon will line up against the number one defense in the nation led by Heisman Trophy runner- up Manti Te'o. Rimington Trohpy winning center Barrett Jones, a likely top five selection in the 2013 NFL Draft, has yet to practice for Alabama and is listed as questionable for the title game. A less than 100% Jones could cause problems for the Crimson Tide as they line up against one of the top nose tackles in the country in Louis Nix.
With two of the most prestigious programs in the history of college football, it's to be expected that tickets for the biggest game of the season to be at a premium. The cheapest tickets are currently down $400 from where they peaked at close to $1700 according to Whiztix.com. According to Whiztix, tickets range from $1,300 to over $2,000 per ticket. Sun Life Stadium has a capacity of around 76,000, and there are just over 4000 tickets left for resale.
Sun Life Stadium is also the home of the 2013 Discover Orange Bowl pitting the ACC champion Florida State Seminoles against the Northern Illinois Huskies out of the MAC. Whiztix.com shows that tickets for this game can be purchased for as low as $14 per ticket.

Matt Lawrence Writer for Whiztix.com