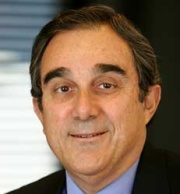 It was time for this Marine to be granted Parole and allowed to come home.
Pasadena, CA (PRWEB) January 01, 2013
Parole has been granted for incarcerated Veteran Rory C. Folsom on December 27, 2012 at the Ironwood State Prison following a rare reversal of a May 31st denial of parole from the California Board of Parole Hearings which had ordered a rehearing for his release. (Board of Parole Hearings. En Banc Decision September 19, 2012. En Ban Review Pursuant to Government Code section 11126(c)(4). Folsom, Rory D29621)
The parole decision is a culmination of a longstanding effort led by Paparian for the Los Angeles County Bar Association's Armed Forces Committee to train and deploy volunteer attorneys to assist incarcerated Veterans. Paparian, a member of the committee, is an experienced criminal defense lawyer, a former Marine and past Mayor of Pasadena represented Folsom.
"The Parole Board's reversal of a parole denial and granting of a parole rehearing was virtually unprecedented," said Paparian. "Mr. Folsom has paid his debt to society and has become fully rehabilitated. It was time for this Marine to be granted parole and allowed to come home. I was determined not to allow my fellow Veteran to be left behind"
On July 30, 2011, the Armed Forces Committee held a Parole Hearing Boot Camp organized by Paparian designed to prepare lawyers from any legal background for parole hearings with an emphasis on working with incarcerated Veterans. The Parole Hearing Boot Camp resulted in a number of attorneys, including Paparian, taking on difficult cases involving incarcerated Veterans.
In the case of Rory Folsom, he pleaded guilty on March 28, 1985 in Los Angeles Superior Court (Case No. A754479) to the 2nd Degree Murder of Columbian cocaine dealer Hugo Valencia and was on active duty at the time of the 1983 crime. In prison ever since then, he had previously been denied parole 8 times.
Folsom is a highly decorated Marine Corps combat Veteran who is Airborne and Scuba qualified. In addition to being Captain of the Honor Guard of Veterans Group Ironwood, Folsom has earned a Bachelor's degree, received Hospice training, designed a program for drug and alcohol recovery for the California Department of Corrections, and has been recognized as an ordained leader of a Native American spiritual group.