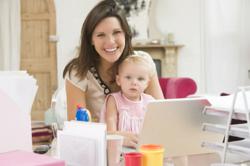 If your website is already making money via Google Adsense, Affiliate programmes and you are looking for additional ways to supplement your monthly income, then joining the Outreachr Bloggers Programme will be easy.
London, UK (PRWEB) January 02, 2013
Outreachr (launched in March 2012) is the online software which let marketers discover, contact and manage a website or client's specific blogging target market with one simple list of keyword tags.
Outreachr is now recruiting bloggers to submit their websites to be seen by online marketing agencies who are constantly looking for new bloggers willing to write about their clients.
There is no traffic restriction on who might take part in the outreachr.com blogger recruitment programme. If a website is already making money via the Google Adsense or Affiliate programmes (and a webmaster is looking for additional ways to supplement their monthly income) then Outreachr say that joining the Outreachr Blogger Programme will be easy.
The registration page for the Outreachr Blogger Programme can be found here:
http://www.outreachr.com/addblog.php
Once a blog is submitted to Outreachr, the editorial team will review it. Any site with a Google penalty (according to the start-up, 15% of the sites currently submitted carry a page rank penalty) will be discarded. The Outreachr team will also look at the editorial quality of the blog to check for originality of content.
After a blog is approved, it goes into the Outreachr network pool where it is visible to registered premium advertisers. The advertisers will purchase a sponsored post (which is an article that a blogger writes for an advertiser, usually with a keyword and do-follow URL added). The blogger creates a post mentioning the advertiser's products and services and then posts the article on their blog. Each advertiser has his or her own requirements (i.e. word count, links, etc.) Some advertisers may ask for the inclusion of disclosure badges while others may ask for site-wide disclosures.
The Outreachr network is a peer to peer outreach environment, where bloggers and advertisers can get together and decide if they are the right fit for each other. Here are some of the key benefits:

Webmasters earn cash by writing honest posts about an advertiser's products or services
Posts can be written in the writer's own tone and style, and geared to their audience's interest
Bloggers can charge as much or as little as they wish and receive this full amount
Payment is made via Paypal as soon as a post is live
Bloggers can submit as many sites as they wish
All languages are supported
It is free and extremely easy to sign up. Outreachr say that bloggers have nothing to lose, that there are no risks involved and they are always in charge of what they do or don't want to publish.
The most beneficial aspect is that not only do marketers earn money, but by writing fresh content they will be improving their blog's rating. Adding quality content is the key to earning higher amounts in the Outreachr Blogger Programme.