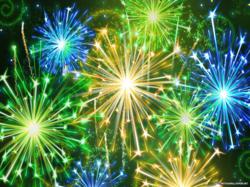 Holidaying does not have to be abroad.
Kent (PRWEB UK) 2 January 2013
Whatever the form of transportation that is used, there are resolutions to be made to make each journey a nicer one for yourself and fellow travellers.
1. Avoid being the person that swears to a fellow traveller for a simple mistake made; like bumping into your bag or shoulder or for stepping on your feet.
2. If flights are late, be patient with the person trying to help out-it is not their fault the flight is late or postponed-they are there to help.
3. Make travel plans ahead of time for a smoother stress-free holiday.
4. While holidaying away from home, represent your country and family well-holiday time should not mean a time to be on the worst behaviour.
5. Holidaying does not have to be abroad. Be creative and try creating holidays that should not necessarily involve leaving the country.
Luggage Superstore's established site is in West Kingsdown, Kent. Their aim is providing competitive prices of the highest quality luggage and top calibre Customer Service for online luggage shopping.
Trina Chee-a-kwai
Luggage Superstore
01474854666
Email Information