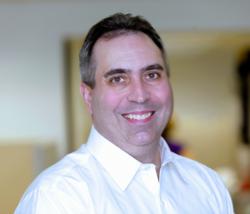 ..I plan to leverage my past successes in implementing best practices in finance and operating groups.
Hartford, CT (PRWEB) January 02, 2013
Kelser Corporation, a leading provider of Information Technology and Services, today announced changes to its senior executive team responsible for leading the company into the future.
Effective January 3, 2013, Donald H. Noble assumes the role of Chief Financial Officer. In his new position, Don will work closely with the management team on all strategic and tactical matters as they relate to budget management, cost benefit analysis, forecasting needs and the securing of new funding. Don's responsibilities include: Finance and Accounting, Contracts and Legal, Mergers/Acquisitions/Growth Initiatives, Stakeholder Management, Risk Administration and Systems Integration.
Noble related, "In this position, I plan to leverage my past successes in implementing best practices in finance and operating groups. I am honored to be part of an incredible team of people and look forward to contributing to the company's forward progress".
Noble joins the organization as a 20 year veteran in executive leadership and most recently held responsibility as CFO for Foedus Group, a virtualization technology consulting group acquired by VMware. He brings extensive experience with high growth technology companies. Don began his career in the United States Air Force as a nuclear lab technician. After serving his country, he worked for EXE Technologies, a public software company, and managed international operations in Malaysia, Singapore, South East Asia and EMEA.
For additional information, please visit http://www.kelsercorp.com or contact via Kelser press at: press@kelsercorp.com
About Kelser Corporation
Kelser Corporation delivers high performance technology solutions to the enterprise and commercial markets. Our clients include some of the most recognizable companies in America today.
Born from a mainframe database consulting organization in 1981, Kelser remains a hallmark of reliability, efficiency and innovation. For more than 30 years, our reputation of unmatched customer service has become a staple of the Kelser brand.
Kelser continues to provide innovative products and leading edge services designed to provide maximum stability, security, and scalability. Our business is focused on Professional Services which includes Project Management, Engineering, Executive Solutions and Supply Chain Products and Services.
Kelser is headquartered in East Hartford, CT. Together with our partners we aim to be the premier provider of technology solutions in North America.
To learn more about Kelser Corporation, please visit http://www.kelsercorp.com