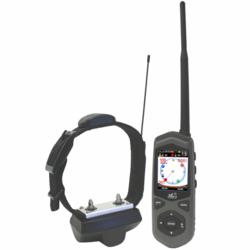 The Border Patrol TC1 GPS Dog Fence now with Two Day Shipping
Annandale, NJ (PRWEB) January 22, 2013
When the internet entrepreneur Joseph R. Mautone decided to start DogWirelessPlus.com and chose the Dog Wireless and Dog GPS product niches it was out of a passion for the products and their technologies.
GPS Dog Fence was not on the market when he began but is now. The DE Systems Border Patrol TC1 is an exciting and powerful product for dog owners. This new technology provides dog owners a product with features of Wireless Fence, GPS Collars and Training Collars all in one product. Now dog owners can train, contain and track their dogs all with one product.
The decision has been made to provide two day shipping at no cost to customers for this item. Special shipping rates may expand to additional select items at DogWirelesPlus.com in the future.
GPS Dog Fence is completely portable and easy to set up anywhere there is GPS signal. This enables the unit to be used at home, taken to the field or on family trips. The unit provides an easy to use containment area for dogs that weigh over 35 pounds.
DogWirelesssPlus is committed to making it as affordable and easy for dog owners to have this technology in their hands. In addition to two day shipping at no cost to customers there is the availability of a 5% coupon onsite as well.
About DogWirelessPlus
Started in the summer of 2012 DogWirelessPlus.com provides Wireless Dog Products to help dog owner's track, train, and contain dogs including Wireless Dog Fence, GPS Dog Collars, Dog Training Collars and now GPS Dog Fence. Some dogs may seem nearly impossible to train, but a simple wireless dog device can provide the solution. For the very best in Wireless and GPS products for dogs, shoppers can visit http://www.dogwirelessplus.com/