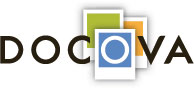 We have the opportunity to deliver more business value for our customers with DOCOVA
Mississauga, Ontario (PRWEB) January 03, 2013
DLI.tools Inc, a leader in Enterprise Content Management (ECM), has announced that The Sententia Group has joined the DOCOVA® ECM business partner program.
Leveraging DOCOVA, The Sententia Group plans to enhance the organizational productivity and business process execution for their customer base. DOCOVA's intuitive nature and 'Start Simple, Go Big' approach for tackling the management of business processes, files and documents will help The Sententia Group expand current solutions and deliver new solutions to their customers.
"DOCOVA represents a unique business opportunity for us. DOCOVA easily handles many of our customers' document-centric business processes, collaboration and business application requirements -- and won't exceed their stringent IT budget. We have the opportunity to deliver more business value for our customers with DOCOVA, which will make them happier and more satisfied," states Keith Duke, Managing Partner, The Sententia Group.
"The Sententia Group further demonstrates the value DOCOVA brings to business partners looking to deliver repeatable and expandable solutions to their customers, now and in the future", Gary Walsh, Managing Director, DLI.tools. "DOCOVA provides business partners with multiple revenue opportunities inside their customer base as the usage of DOCOVA expands inside their customer."
For more information on the DOCOVA business partner program, visit http://www.docova.com/partners.
About DLI.tools Inc & DOCOVA ECM
Over 300,000 users from Market leaders like General Electric, HSBC, Bank of America, Nokia, Proctor & Gamble and Boeing count on DLI.tools' web technologies to make daily activities more efficient.
DOCOVA® ECM enables project teams, departments and organizations to start simple and go big to get a handle on their own version of Content Chaos. DOCOVA ECM offers access to your business documents, content and records from anywhere, on any device: PC, tablet (iPad, Android, etc), or smart phone (Android, iPhone, Blackberry, etc). DOCOVA can be deployed in Private and Hybrid Cloud environments or be consumed on the public cloud version. Learn more at http://www.docova.com.
About The Sententia Group
With over fifty (50) years of combined experience in the technology industry, The Sententia Group's unique service delivery model enables an intimate and complete business & technology consulting relationship with SMB organizations.
The Sententia Group develops and delivers technology solutions that provide lasting business value to their clients. From part-time CIO to custom developed application integration suites, their solutions impact their client's business operations by taking advantage of technology to deliver value and enhance a company's bottom line.