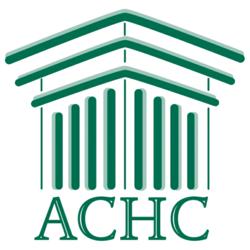 Raleigh, NC (PRWEB) January 03, 2013
The Accreditation Commission for Health Care, Inc. (ACHC) recently released its new Transition Program, designed specifically for DMEPOS and Pharmacy providers. The program, which debuted at the National HME Conference "Medtrade" this fall, is designed to provide currently accredited organizations the ability to transition regardless of their position in the accreditation cycle.
The transition program is simplified into four easy steps and is supported by a personal transition coordinator. The simplistic nature of the program addresses the many barriers and fears providers have relative to considering change in their accrediting body. Additionally, the program has taken all necessary steps to ensure providers remain in compliance with all regulatory bodies.
José Domingos, Chief Executive Officer at ACHC, highlighted the transition program's development in saying "ACHC continues to develop innovative ways of delivering the highest quality accreditation experience to providers. This transition program is designed to remove the barriers associated with choosing an accrediting organization that better suits a provider's needs and allows organizations to maintain their compliance requirements while focusing on regular daily responsibilities."
Organizations that operate in the DMEPOS and Pharmacy industries can learn more about ACHC's transition program at http://www.achc.org/transition.
ACHC is a not-for-profit organization that has stood as a symbol of quality and excellence since 1986. They are ISO 9001:2008 certified and have CMS Deeming Authority for Home Health, Hospice and DMEPOS. ACHC is the provider's choice for accreditation because of personal account managers, relevant and realistic standards, competitive pricing and a friendly, consultative approach to accreditation. Accreditation by ACHC reflects an organization's dedication and commitment to meeting standards that facilitate a higher level of performance and patient care.
For more information on ACHC's accreditation programs, or to download free accreditation standards, please visit http://www.ACHC.org or contact them at [email protected] or 855-937-2242.