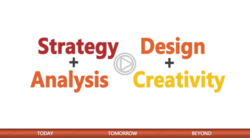 Our new website provides value to business leaders who are looking to bring clarity to their organizations and improve the way they do business.
Melanie Connellee - MLC President.
Charlotte, NC (PRWEB) January 22, 2013
On the website of The MLC Group, clients can easily find service offerings, information about MLC's consulting team, as well as information on their proprietary VSE ProcessTM. The MLC Group has added new services including their Comprehensive Creativity Workshop that helps organizations develop a framework to incorporate innovation and creativity into their business models as well as the Accelerated Assimilation Strategy that helps new leaders of an organization learn their business quickly and develop a 90 Day Strategy.
Melanie Connellee, President of the MLC Group, said "We are excited about our new website. We think it provides a great deal of information that is of value to business leaders who desire to improve the way they do business. A new feature is the typographic video on the home page. We designed it to graphically highlight our Strategic Planning process and illustrate how we incorporate strategy and analysis with design and creativity to bring our clients the most value through our consulting services. We know creativity is an important component of organizational success - our website highlights this and how we can help organizations incorporate creativity into their daily work."
About The MLC Group
The MLC Group are management consultants who bring innovative and creative ideas to organizations that want to improve the way they do business. They combine strategy + analysis with design + creativity to solve issues that organizations are facing. Their services are designed to bring clarity to organizations in planning for the future and as well as managing the day-to-day.
MLC's deep experience in strategic and tactical planning, global operations, process improvement, financial management and design thinking in addition to our proprietary VSE Process™ enable them to develop and implement solutions for building high performance organizations.
The MLC Group customizes strategies to not only help solve an organizations issues and concerns, but also to help implement those strategies and achieve results.
The MLC Group - Because business needs clarity.