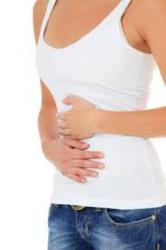 the first bellwether trials in the Transvaginal Mesh Multidistrict Litigations have been scheduled to start in December 2013
San Diego, CA (PRWEB) January 02, 2013
AttorneyOne.com, a recognized authority on law, updated the website recently and they are now actively providing expert opinion in view of the recent news on Transvaginal Mesh lawsuits and trials.
On December 6th, 2012 the US District Judge called a conference call to announce that the first bellwether trials in the Transvaginal Mesh Multidistrict Litigations have been scheduled to start in December 2013. Transvaginal surgical mesh is used to treat pelvic organ prolapse (POP) and Stress Urinary Incontinence (SUI). Defendants in the first three bellwether trials are American Medical Systems (AMS), Boston Scientific and Ethicon. U.S. District Judge Joseph R. Goodwin is overseeing five Transvaginal Mesh MDLs: C.R. Bard (MDL 2187), American Medical Systems (MDL 2325), Boston Scientific (MDL 2326), Ethicon (MDL 2327), and Coloplast (MDL 2387).
According to court documents, on November 30th, 2012, a Texas couple filed a lawsuit in Texas Eastern District Court (case no. 5:2012cv00120) alleging that the woman suffered serious injuries from her defective Transvaginal Mesh. Plaintiff claims she was implanted with the Gynecare Prolift to treat pelvic organ prolapse and, as a result, she experienced extrusion, incontinence, bleeding, pain and suffering, among other severe adverse events.
Taking into consideration the latest developments, AttorneyOne.com updated the website and, now, can actively provide an expert opinion including how to get in contact with legal counsel easily and inexpensively in case of alleged Transvaginal Mesh severe complications. Sean Burke, director of Media Relations for AttorneyOne.com, adds that the relevant information illustrates that people continue to file Transvaginal Mesh lawsuits. "For that reason", he continues, "our focus should squarely fall on getting the word out and assisting people in finding the right legal assistance."
The US FDA safety communication, issued on July 13th 2011 and last updated on November 20th, 2012, informed that "serious complications associated with surgical mesh for transvaginal repair of POP are not rare. Furthermore, it is not clear that transvaginal POP repair with mesh is more effective than traditional non-mesh repair in all patients with POP and it may expose patients to greater risk".
AttorneyOne.com has further information on Transvaginal Mesh lawsuits including how to get in contact with legal counsel.
Headquartered in San Diego, CA Attorney One was founded in 2004 and is not a law firm. They offer a nationwide legal service which helps consumers find the best representation for their legal needs. You can learn more about Attorney One at our website http://www.attorneyone.com. You can also find us on Facebook at http://www.facebook.com/AttorneyOne. Checkout earlier news from us at http://www.prweb.com/releases/2012/12/prweb10278666.htm.