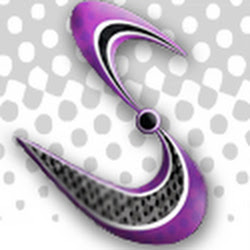 Connect to the World
Denver, Colorado (PRWEB) January 01, 2013
This year's holiday season was predicted to be a downer because of the hurricane Sandy which swept many parts of the US in late October, stated Small Business Trends. However, statistics show that SME sales have actually increased by 5.2 percent this year around. The news was posted by Small Business Trends on the 24th of December this year and stated that this increase could be credited to the fact that online shopping has increased in popularity and most last minute shoppers and even the working class just resort to the convenience of shopping over the internet. SMEs have also risen in popularity due to the fact that they offer reasonable prices as compared to larger firms. The increase in sales for Christmas will also be carried out to New Year because the festivities have not yet stopped. The news was posted on http://bit.ly/VfbhL4 and stated, this is great news for SMEs that are still looking to make the most of this year's holiday season.
XSM stated online shopping is a blessing for those who lead busy lives and do not find it feasible to spend hours walking around shopping malls looking for the perfect gifts. Delivery, shipment and online payment remove the hassle of wasting time and money on transport costs. Even if online shopping is not being provided by most SMEs, just having a company website will sure make a huge difference, says XSM. This is because people can visit the website and browse through the products in a few clicks without actually going to retail stores. The choice can be made within a few minutes instead of a few hours and the shopper can then just go pick up the specific product later on. This convenience provided by SMEs will surely give them a competitive edge against other rival firms who do not yet have their own websites.
XSM is an online business that offers the ultimate solution to small businesses for creating cost-effective websites at http://www.connecttotheworld.com. A number of packages are available on the XSM website which can be browsed through. Custom packages are also offered. Other than website development and design services for SMEs, business consulting and link building are also available. Visit the XSM website, http://www.connecttotheworld.com, for more information.