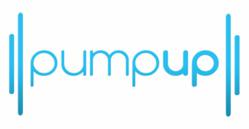 People aspire to be fit and live a healthy life but most people find
difficulty in reaching their goals
New York, New York (PRWEB) January 01, 2013
With the New Year around the corner, PumpUp is launching just in time to help people lose those extra 20 pounds, run that 10k, or reach whatever their fitness goal may be. Business review was first in line to test this new app in beta, and was impressed by it's offering.
With over 40% of new gym memberships cancelled in less than a year, people are looking for an easy-to-use solution that gives them the guidance and motivation needed to get fit. By asking a few simple questions about people's fitness goals, where they want to work out and the equipment they love to use, PumpUp automatically builds a high quality workout designed specifically for each user.
PumpUp is meant for people who want to get started with a fitness routine but don't know what to do, or those who want to take their fitness to the next level. PumpUp shows users what to do, how to do it, and over time, adapts their plans to ensure they continue to improve. "People aspire to be fit and live a healthy life but most people find difficulty in reaching their goals," says Phil Jacobson, co-founder & CEO of PumpUp. "We're simplifying the experience by asking you what you want and taking care of the rest. Getting fit doesn't have to be tough; people just need to be shown what to do. With PumpUp, that's exactly what we're doing."
The PumpUp App is available as for download on the Apple App Store on iPhone or iPod Touch at http://itunes.com/apps/pumpup. To celebrate the launch and New Year, an annual subscription for PumpUp is only $2.99/month from December 2012 to January 2013.
About Business Review.
Business Review was founded in 2006 to provide people with quality information and an objective perspective on a wide variety of businesses. Business Review believes that the greatest businesses should get the proper recognition and exposure. Therefore, they investigate a wide range of companies and businesses to locate the leaders in each field and share their results.